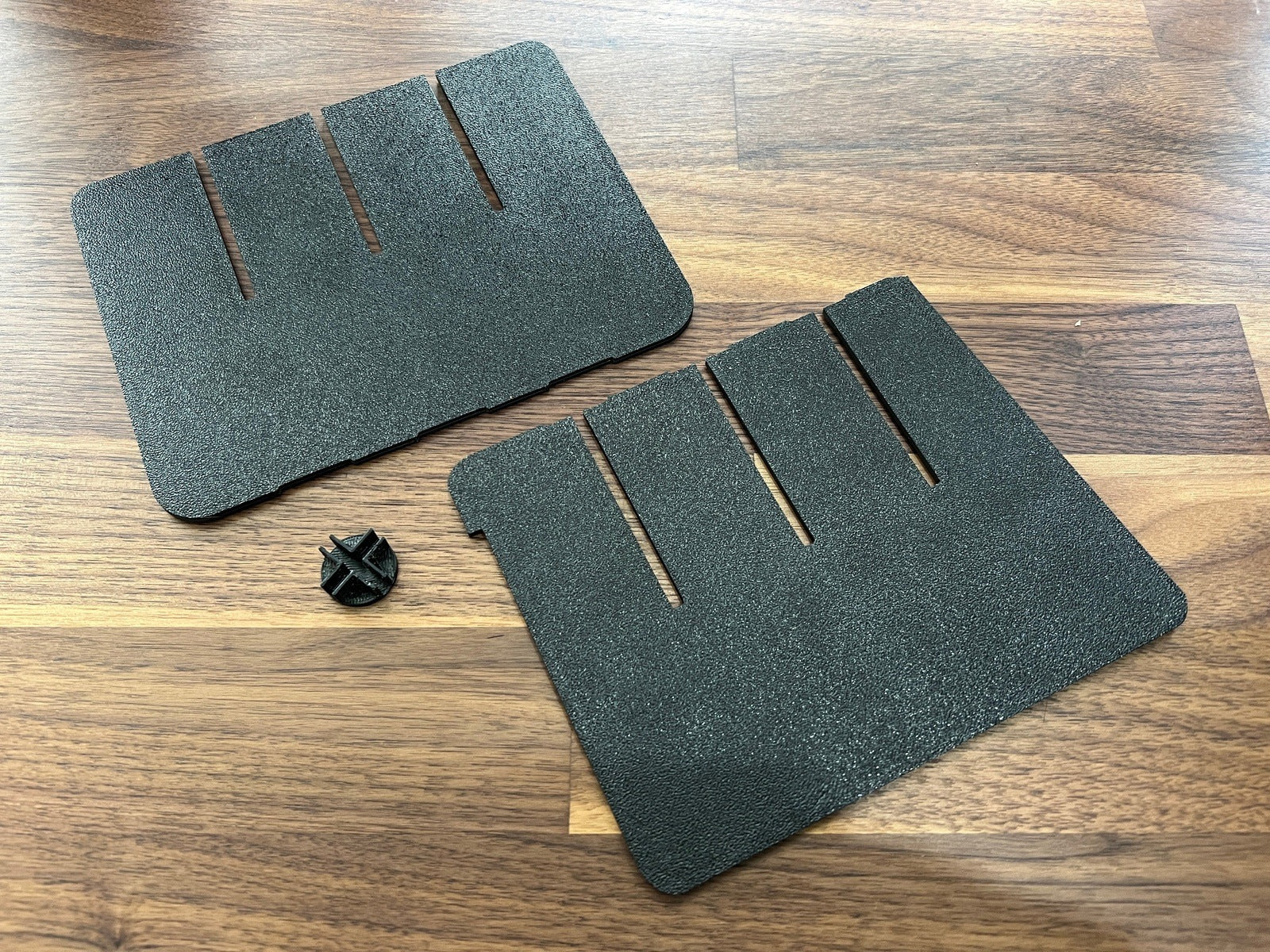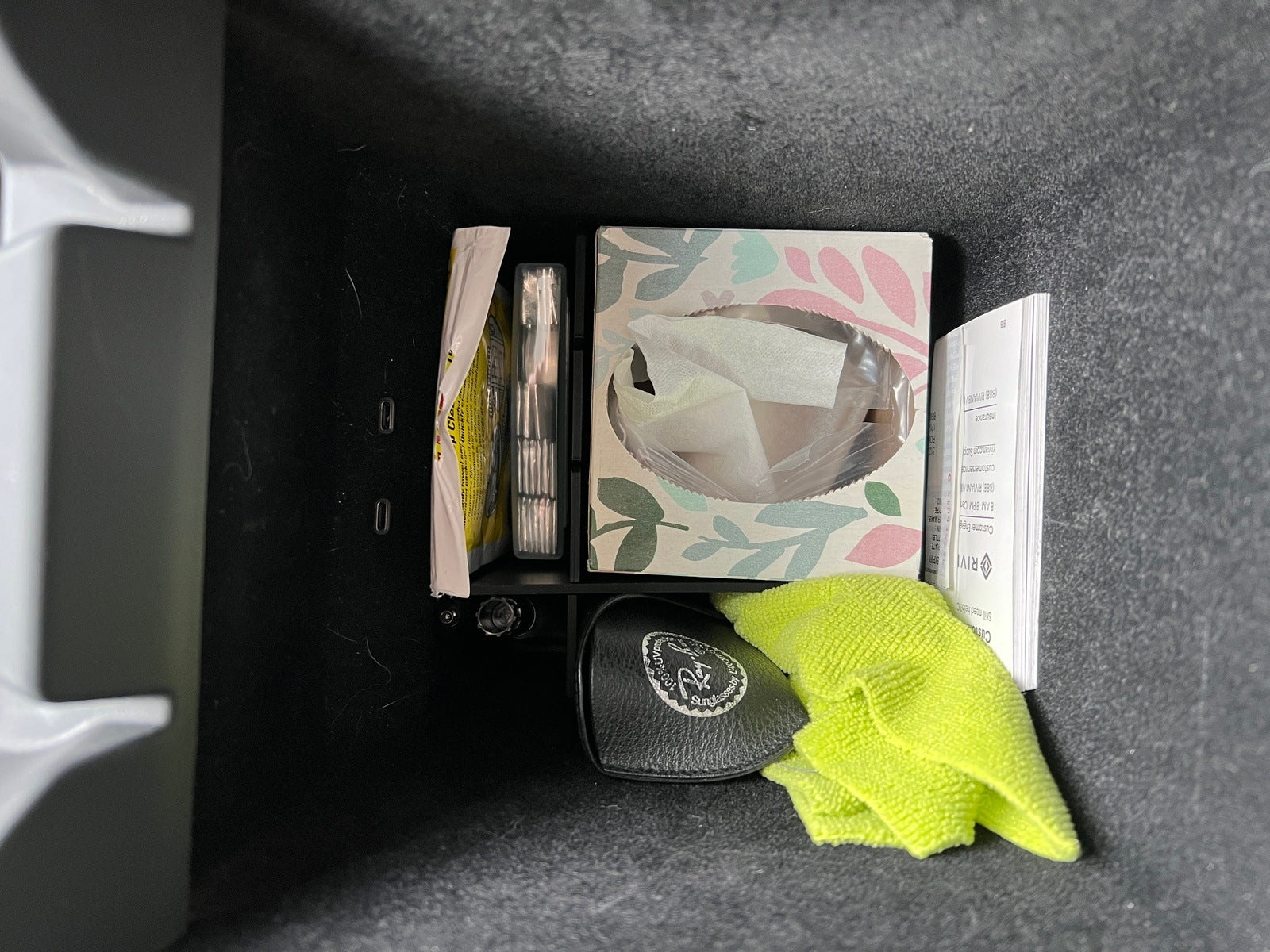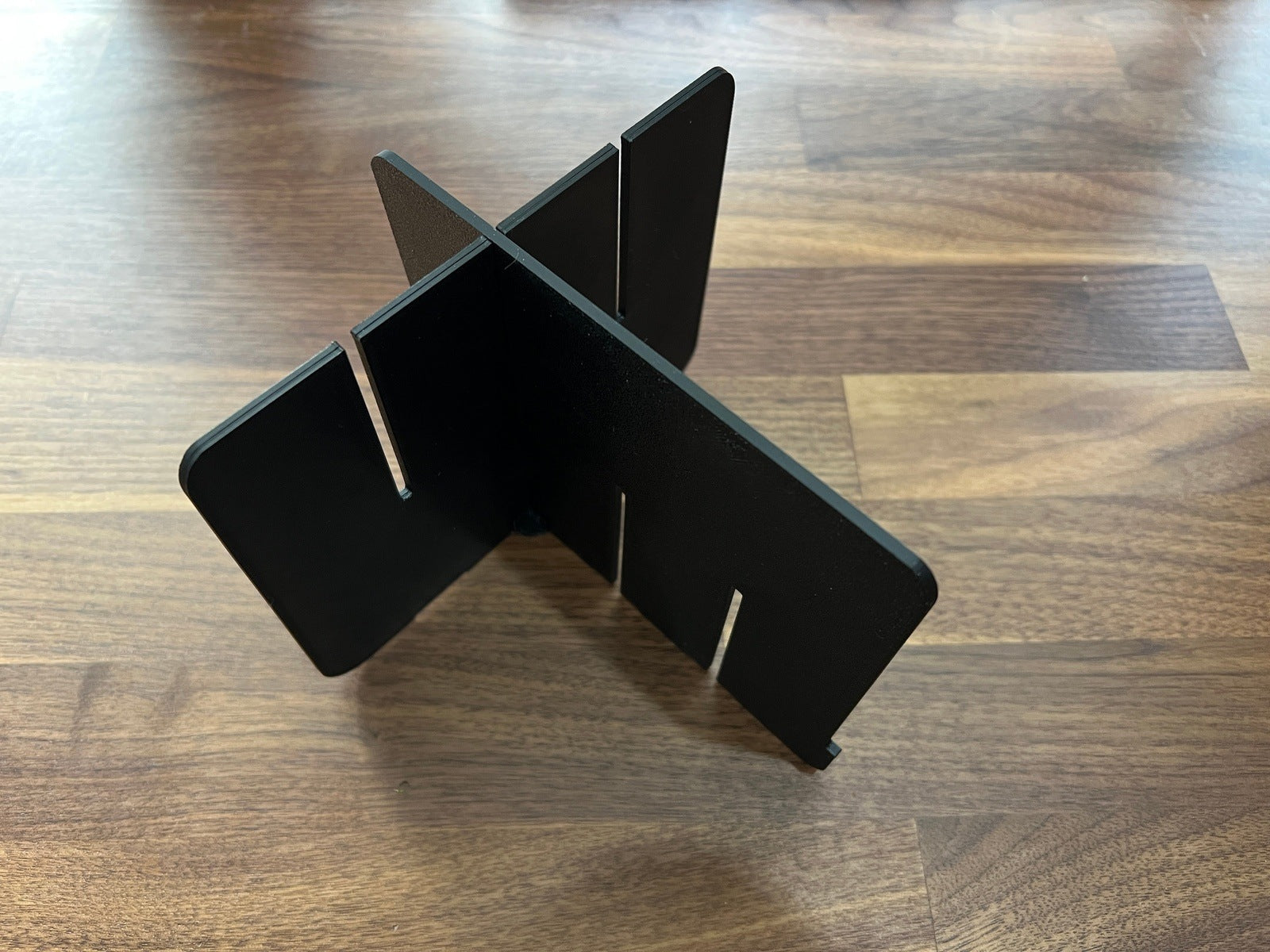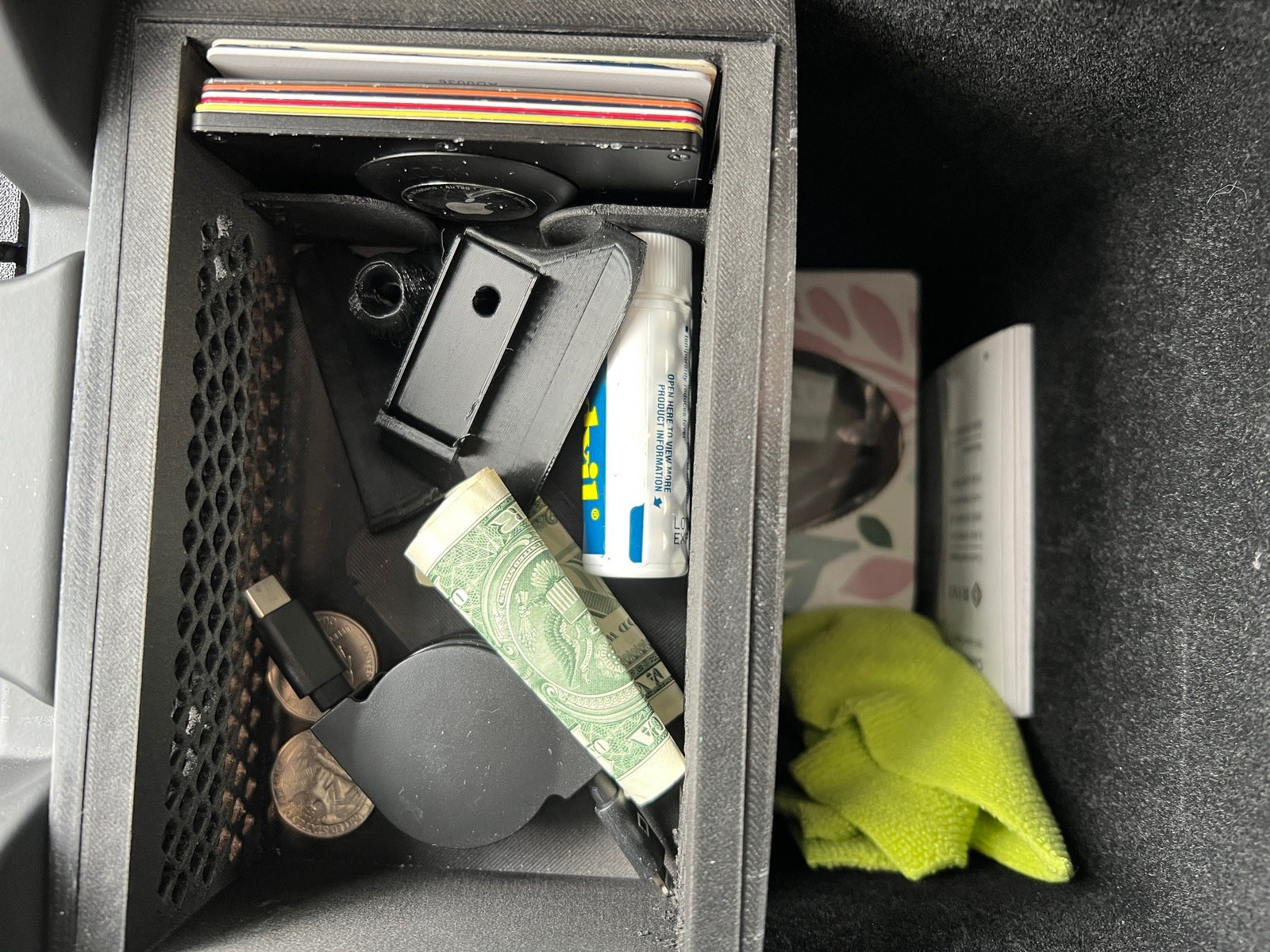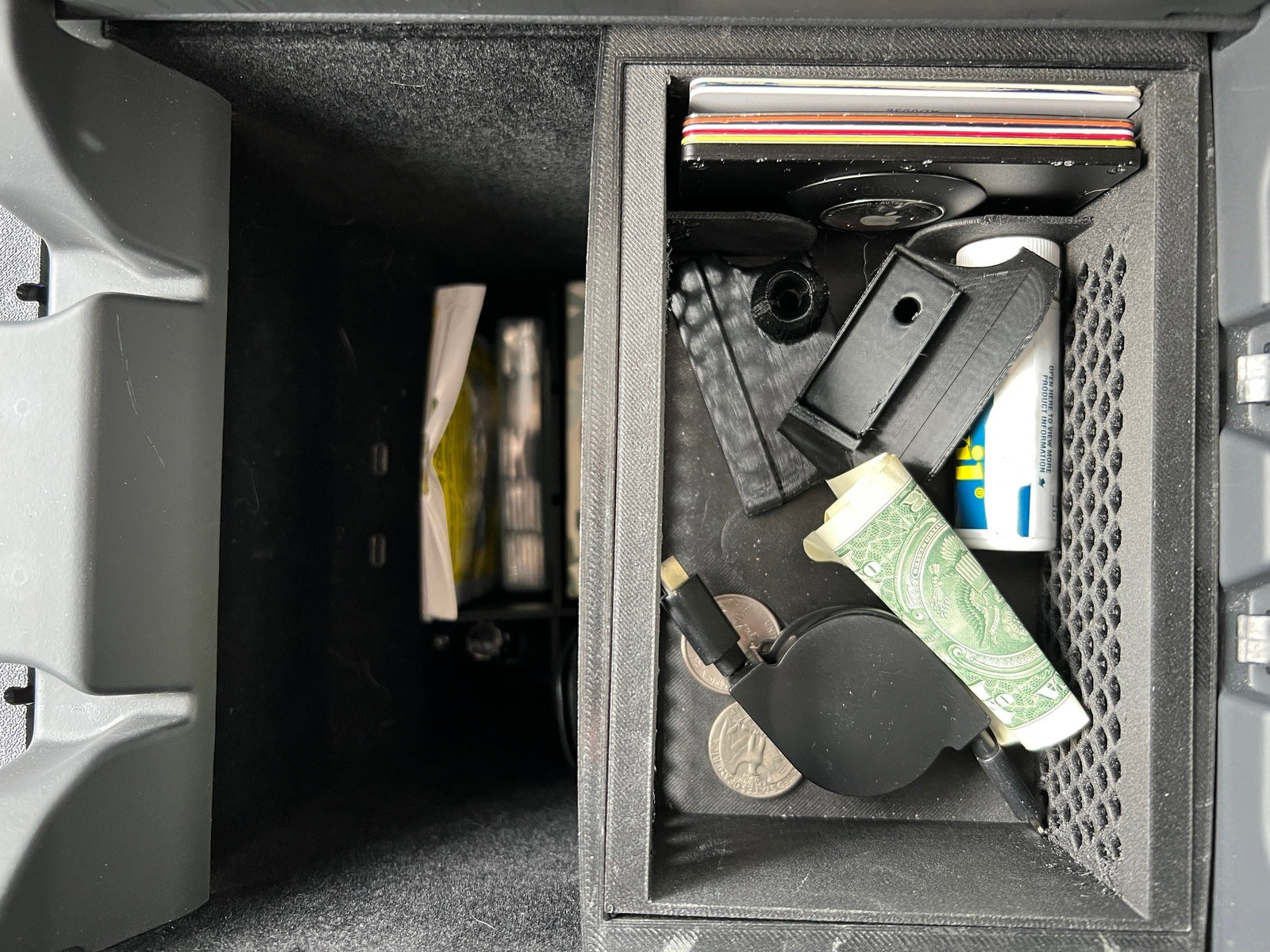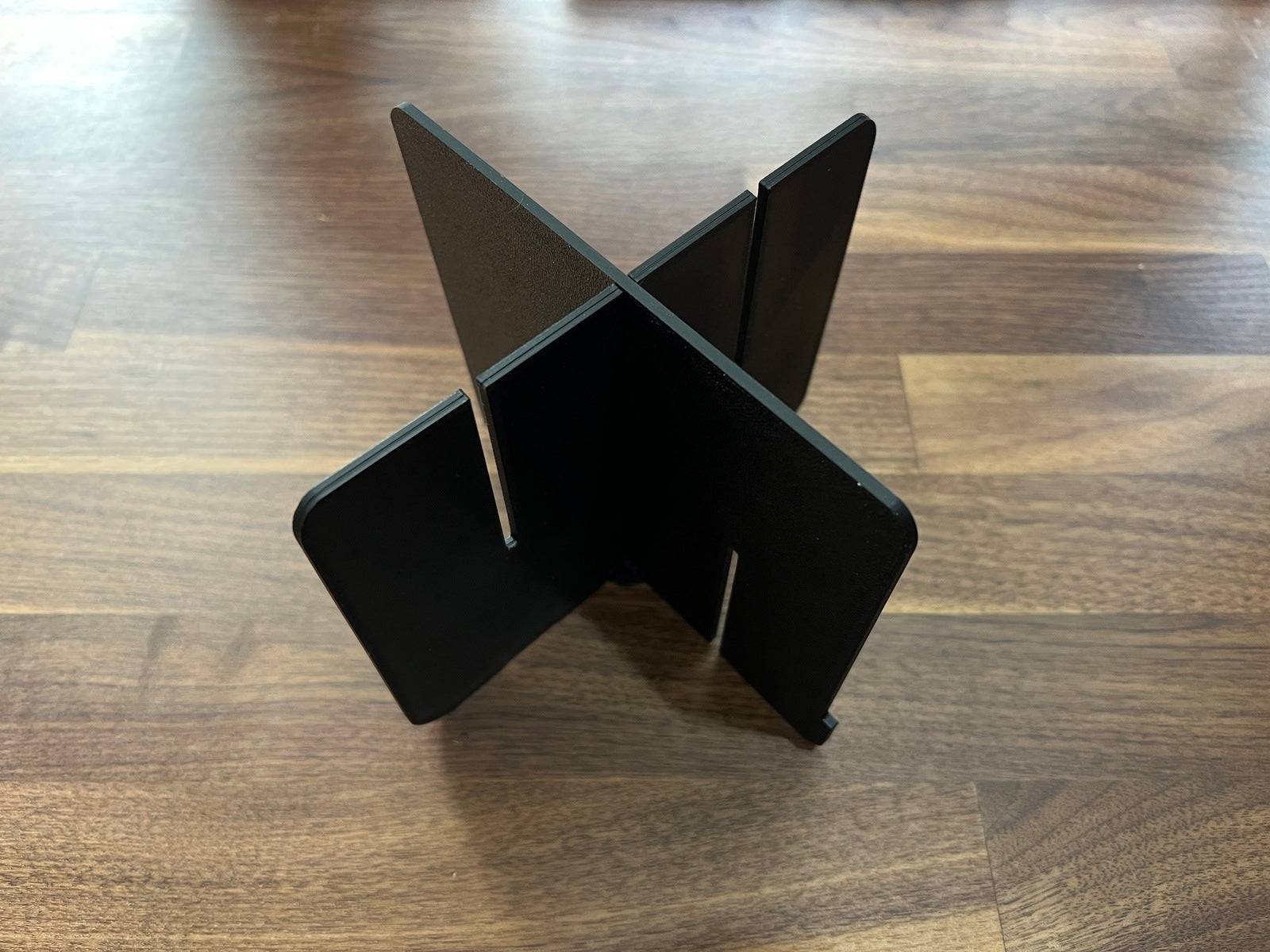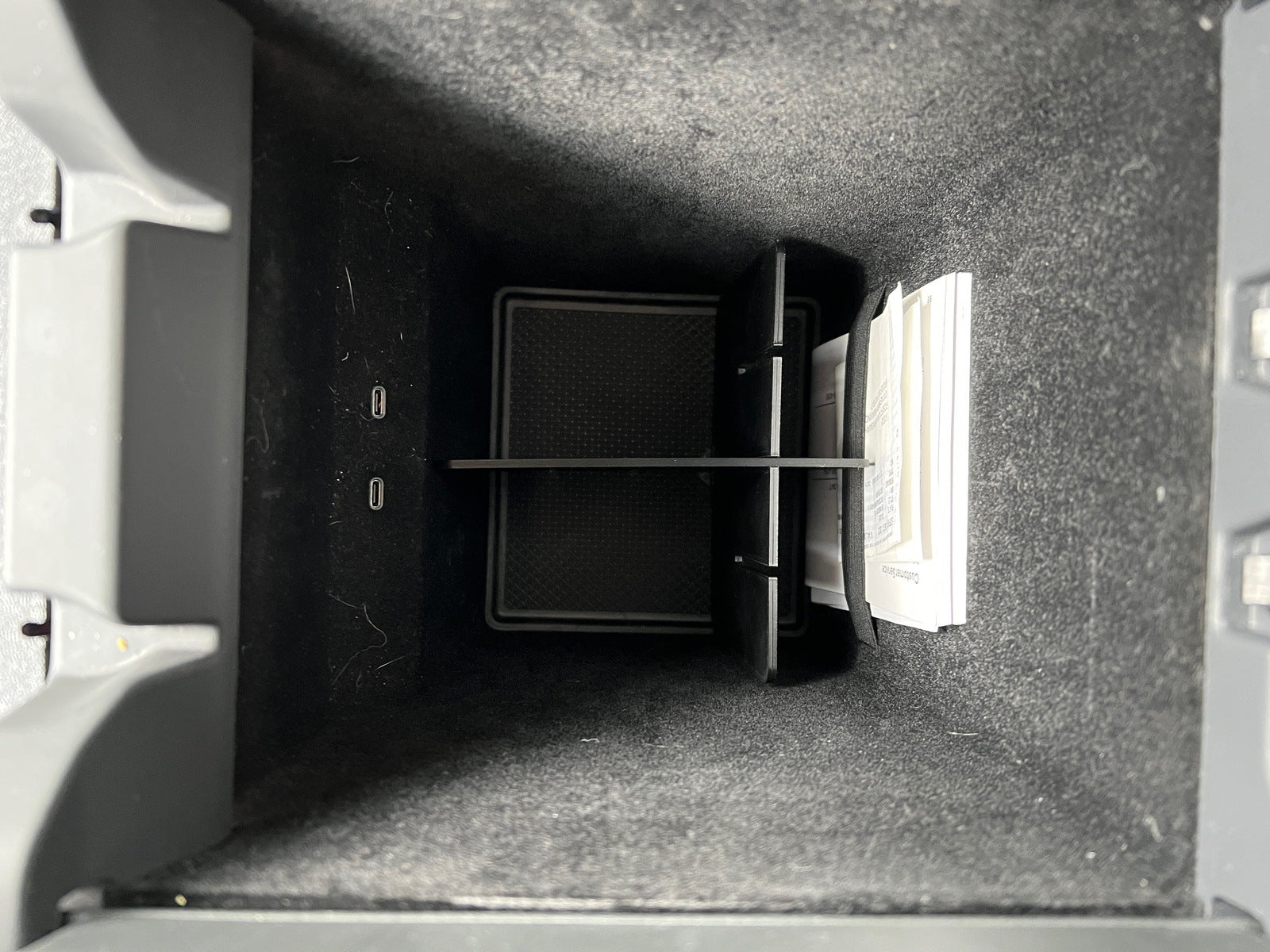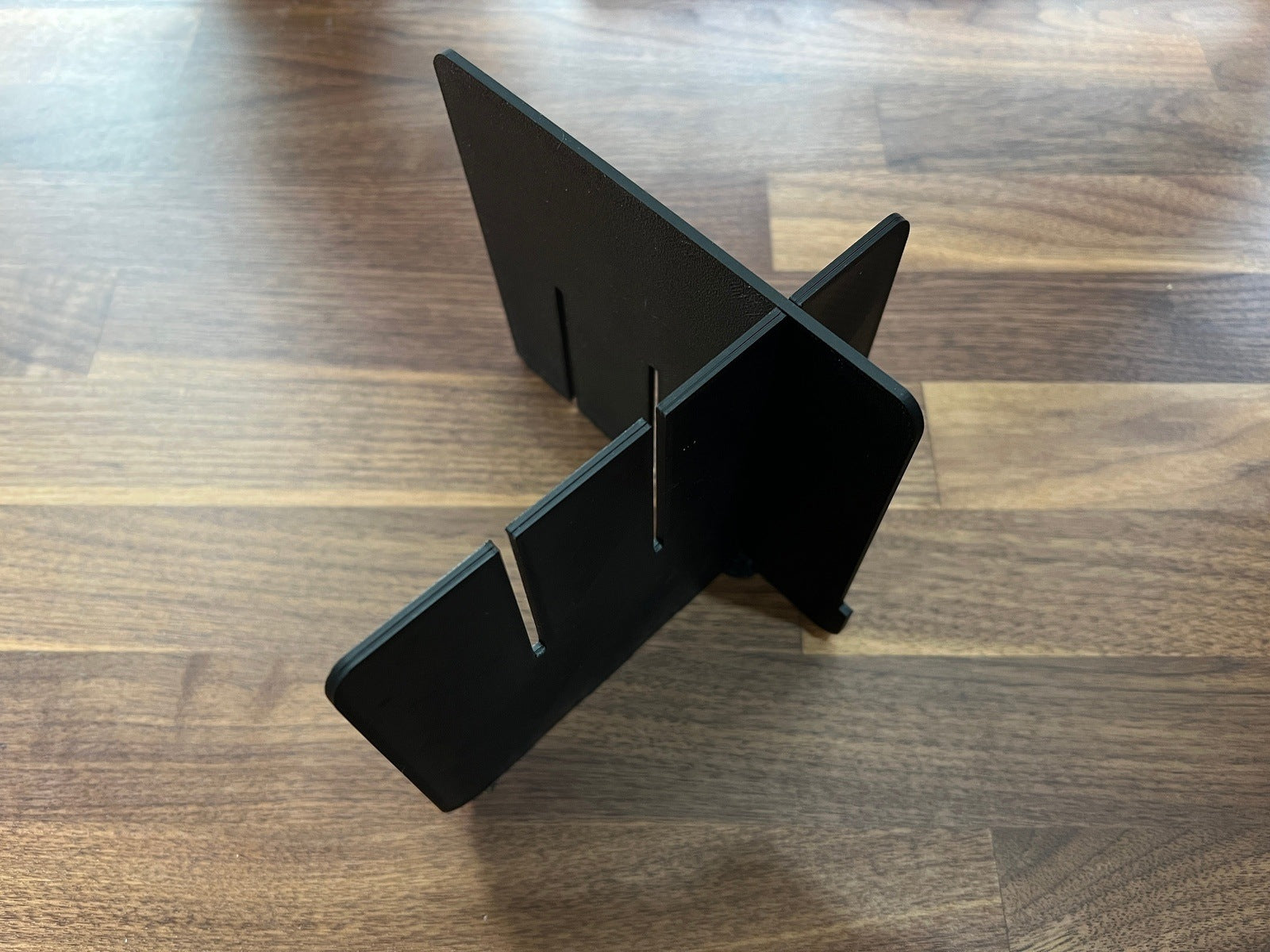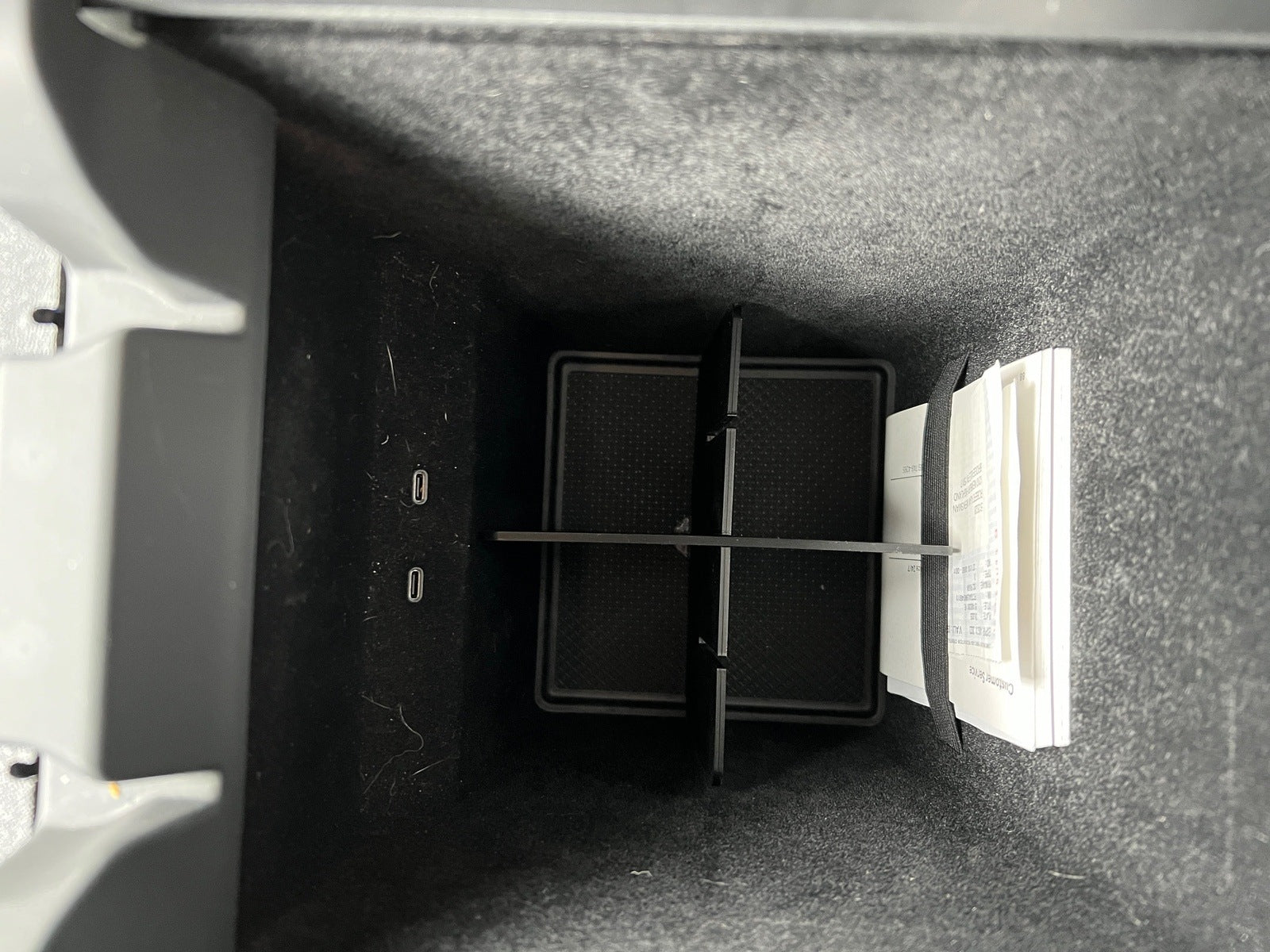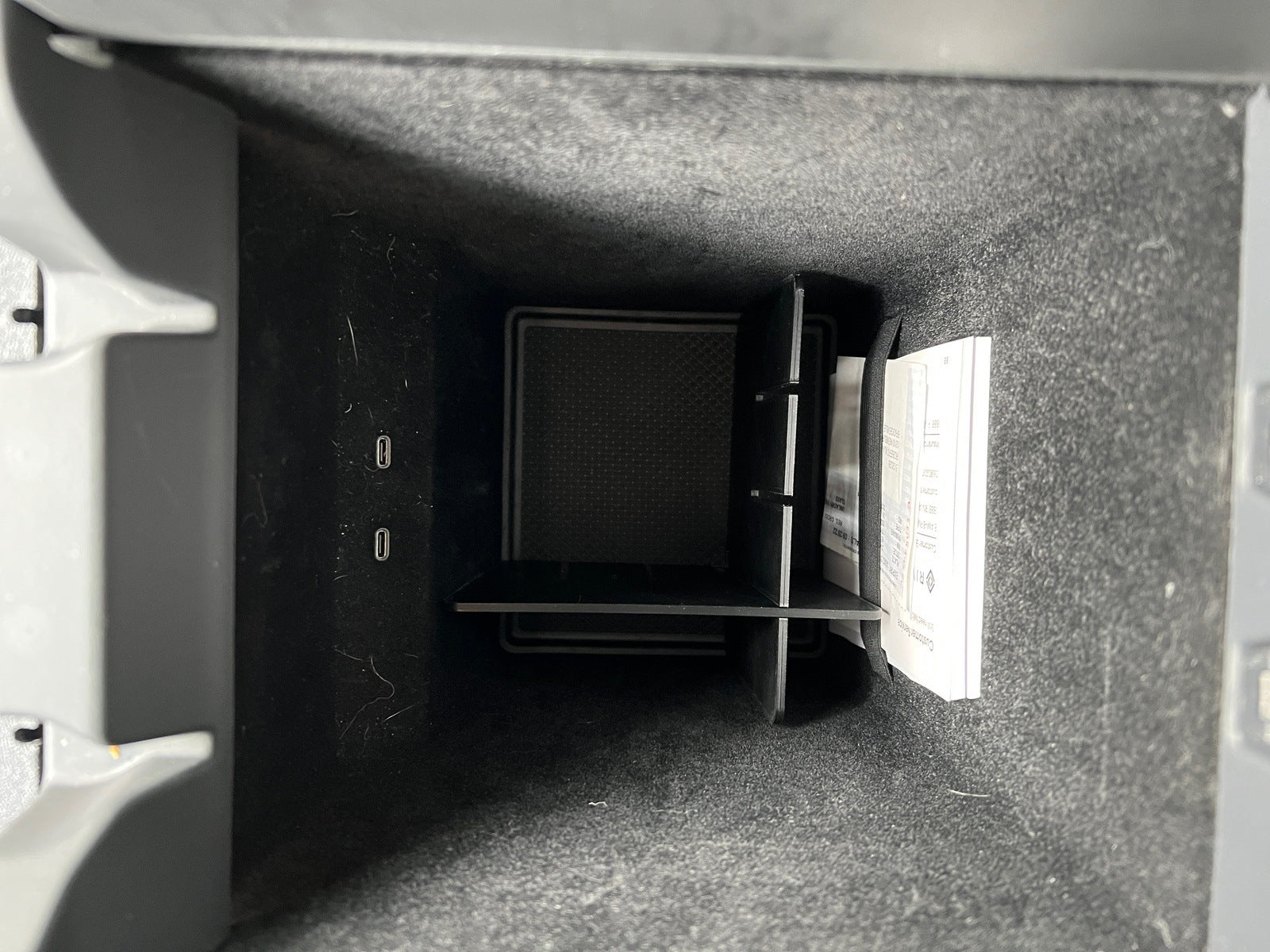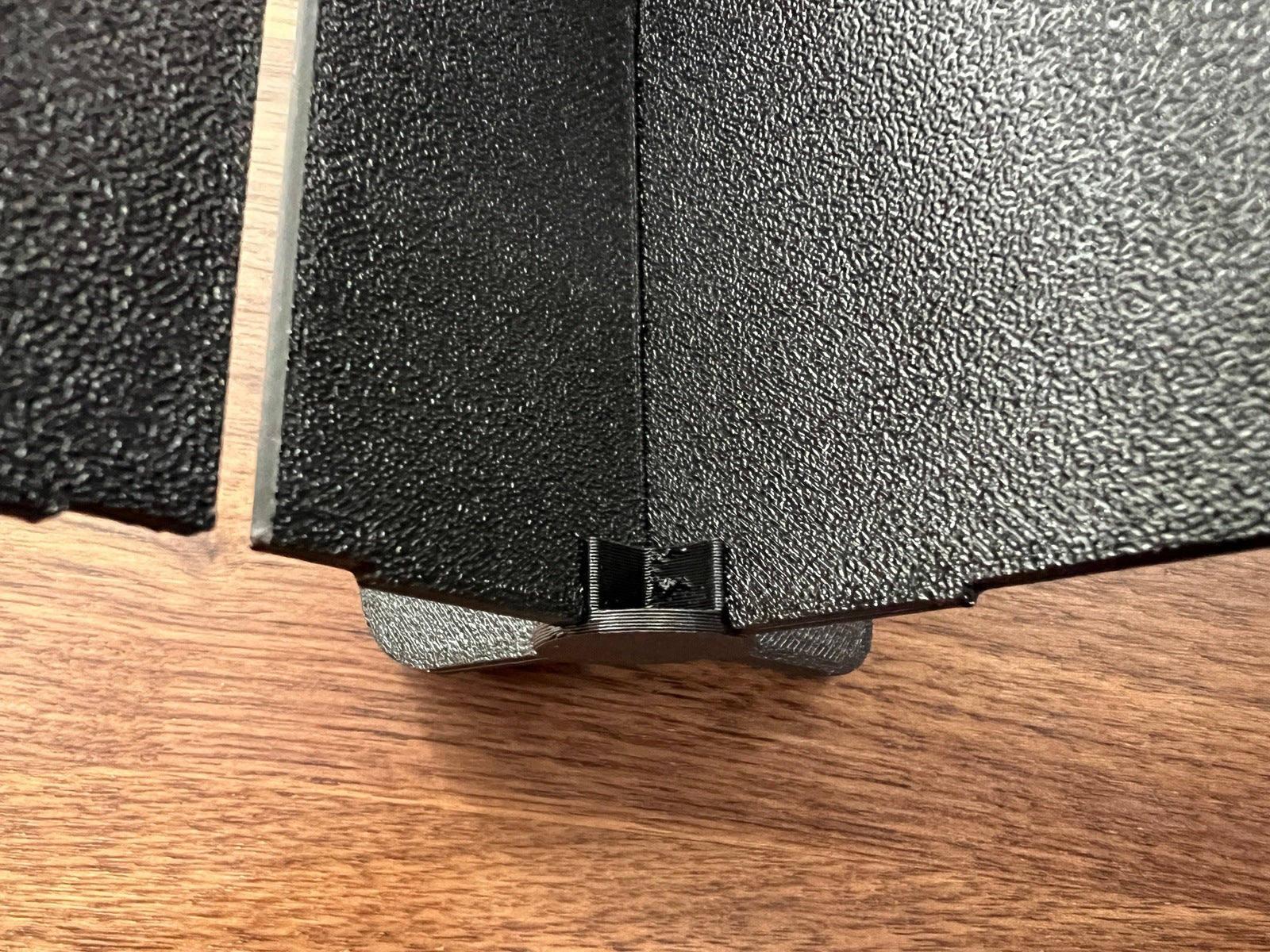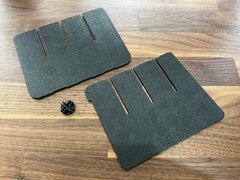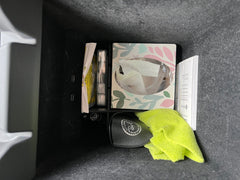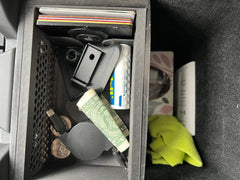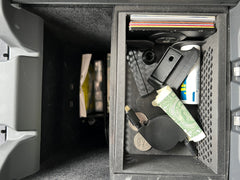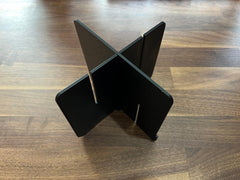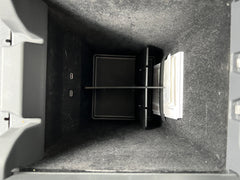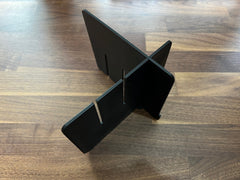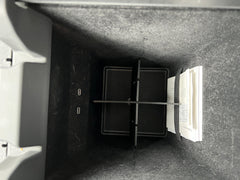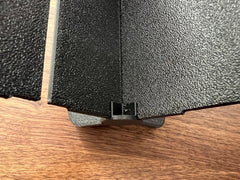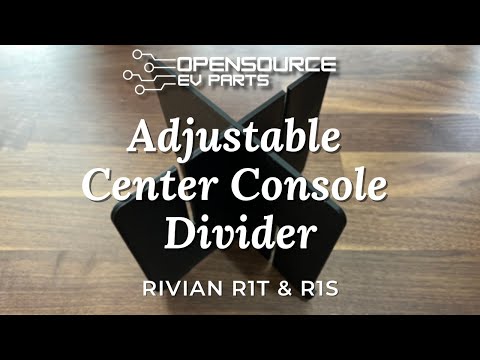 Adjustable Center Console Divider
Availability:
Backordered
Rivian Owner Made
This product is created by a Rivian Owner for Rivian Owners
Community Feedback Incorporated
This product incorporates feedback received by the online Rivian Owners community
Tested in a Rivian Vehicle
This product has been explicitly designed for and extensively tested in a Rivian
Made in the USA
Most or all of this product is Printed or Made in the USA (electronics excluded)
Ships from OpenSourceEV
Shipments of this product come directly from OpenSourceEV
Design is Open Source
The design of this product has been published publicly for remix and free personal use
This OpenSourceEV Adjustable Center Console Divider lets you change the size and shape of the storage spaces in the center console. It's positionable in nine different configurations to let you customize the resulting four quadrants to best fit your individual needs.
The organizer is three pieces:
A front to back panel that is specifically designed to account for the slat at the front and allow for storage of the user manual and insurance and registration documents at the back.
A side to side panel, that like the front panel is designed to fit perfectly.
A notched alignment puck that keeps the sides ridged regardless of what configuration they are installed in.
a side to side and a front to back panel with three slots in each. These two panels slot together and drop right into the center console turning the bottom of it into four distinct areas. 
Installation is easy:

Slot the two panels together, attach the alignment puck on the bottom, and drop in. You may need to turn sideways to clear the center console lids.
Position the divider so the section with the notch is installed at the rear of the vehicle, beneath the elastic restraining band.
Your owners manual, insurance, and proof of insurance can be stowed in the notched area. This will also help hold the divider in place.
This product is designed to work well with the OpenSourceEV Center Console Organizer V3. The top of the divider come up to just below the slant with the USB-C ports on it. When configured to have one large area, it will accommodate a standard square tissue box with is 4.25" x 4.25" as shown in the pictures.
Works great, but...
The dividers work just as advertised. They're a great way to customize the cubby in your R1. The only problem I had (and it's minor) is that the little base plate was not included in the shipment. The dividers seem to work ok without it though.
Almost perfect
Helps bring order to the middle console storage area, important as I wanted to section off some space for my SSD install. I did end up using some black tape to hold the alignment puck in place as it just kept bouncing out as the friction force was not enough to keep it snug.