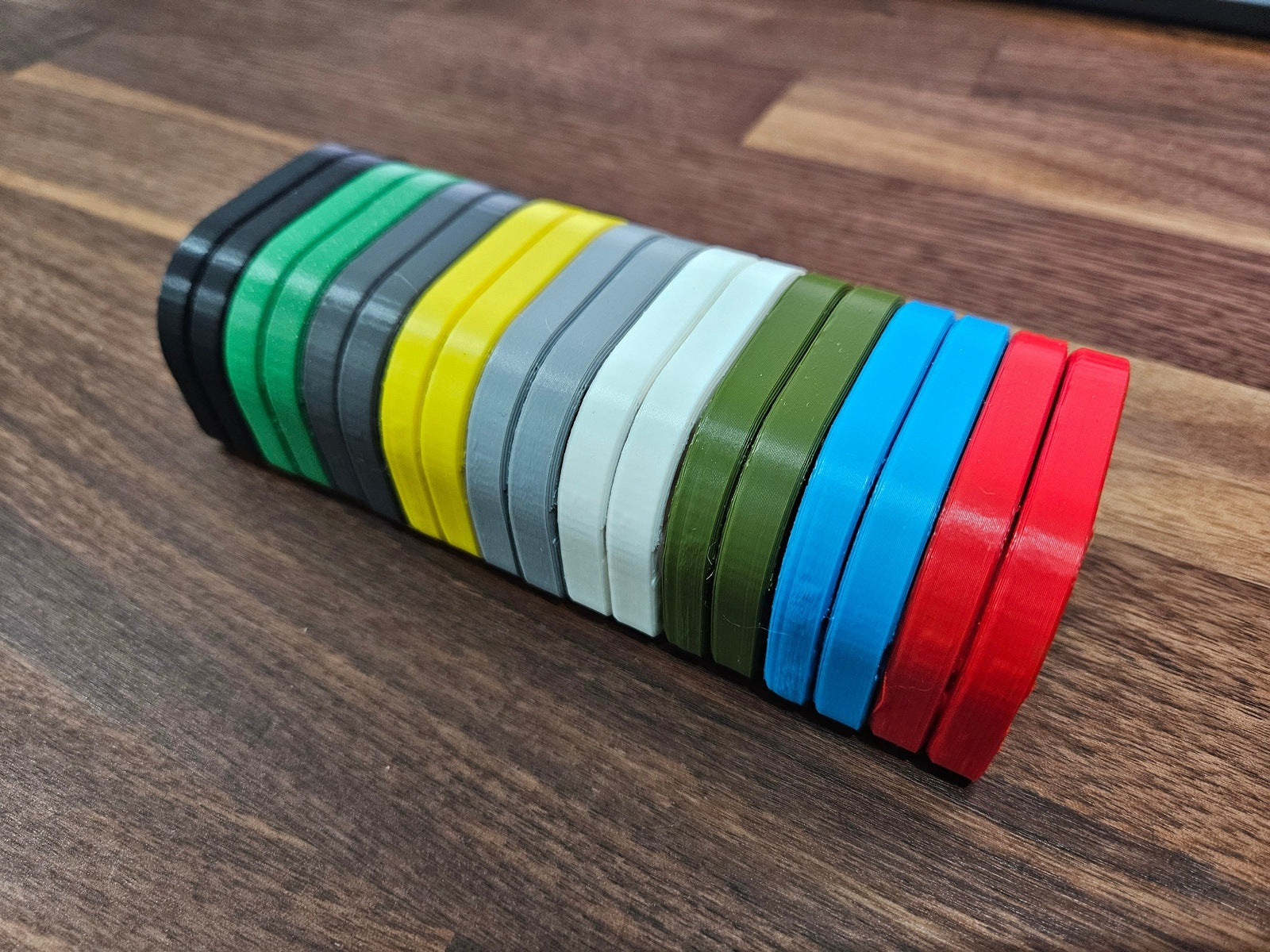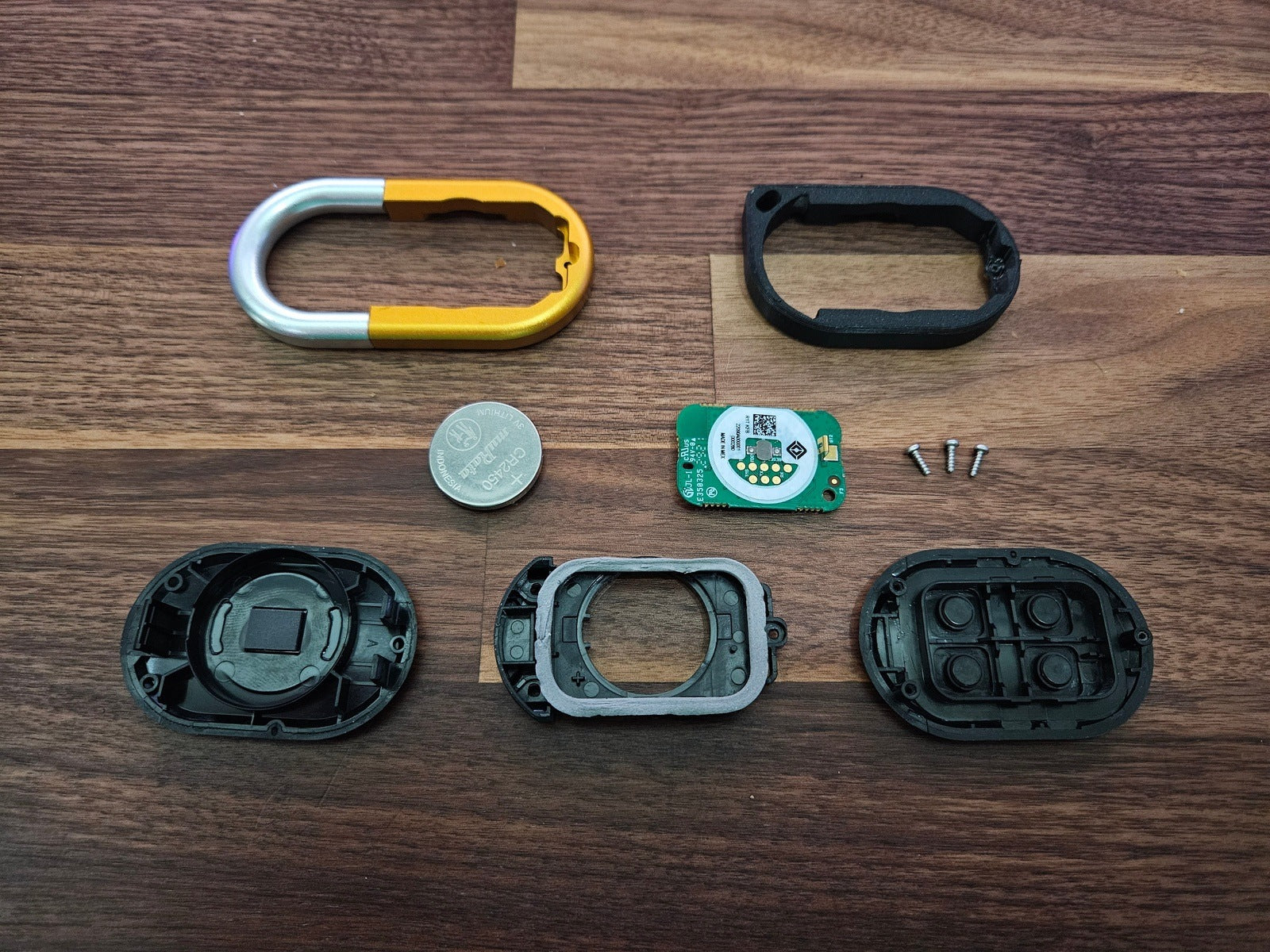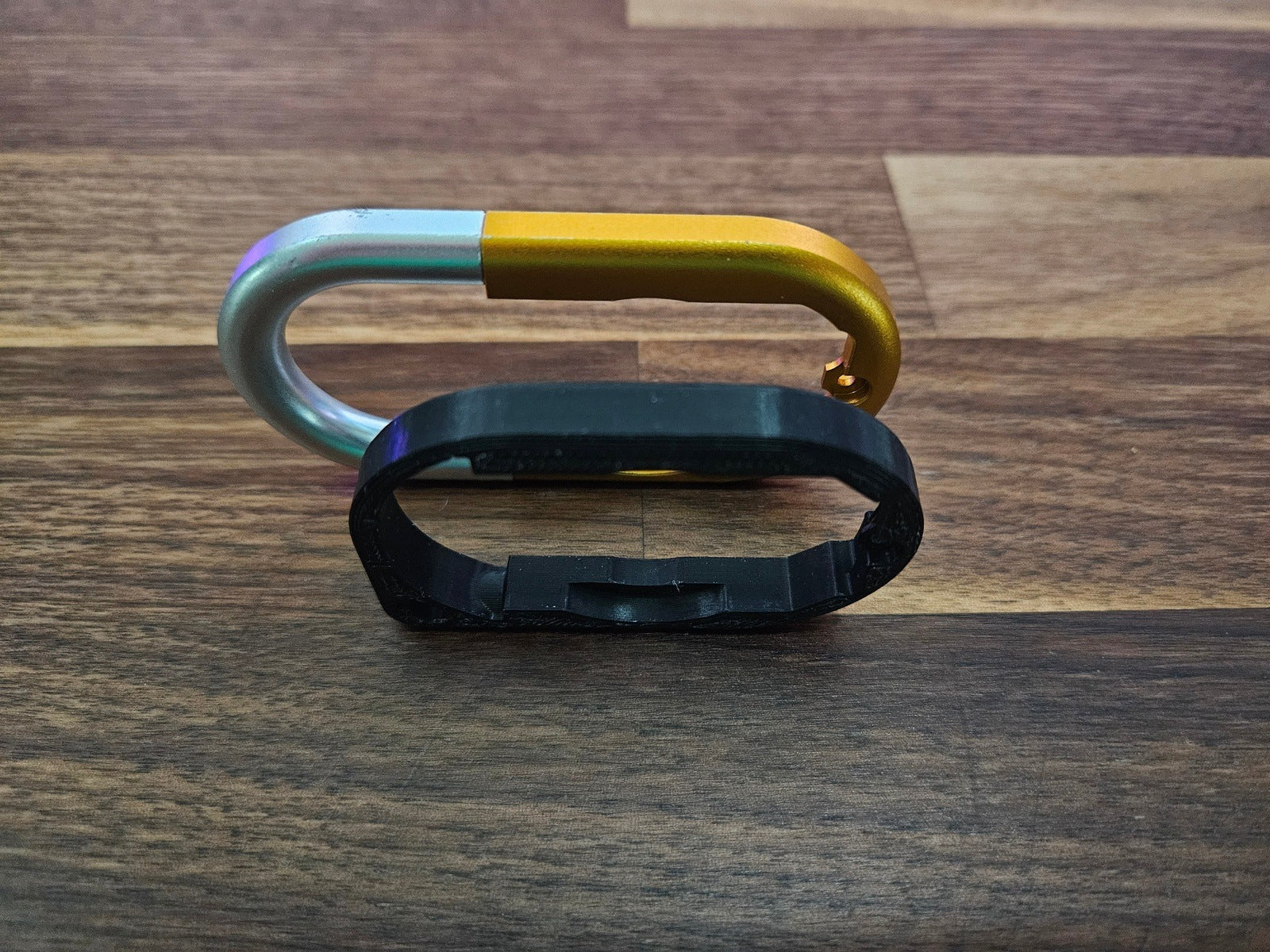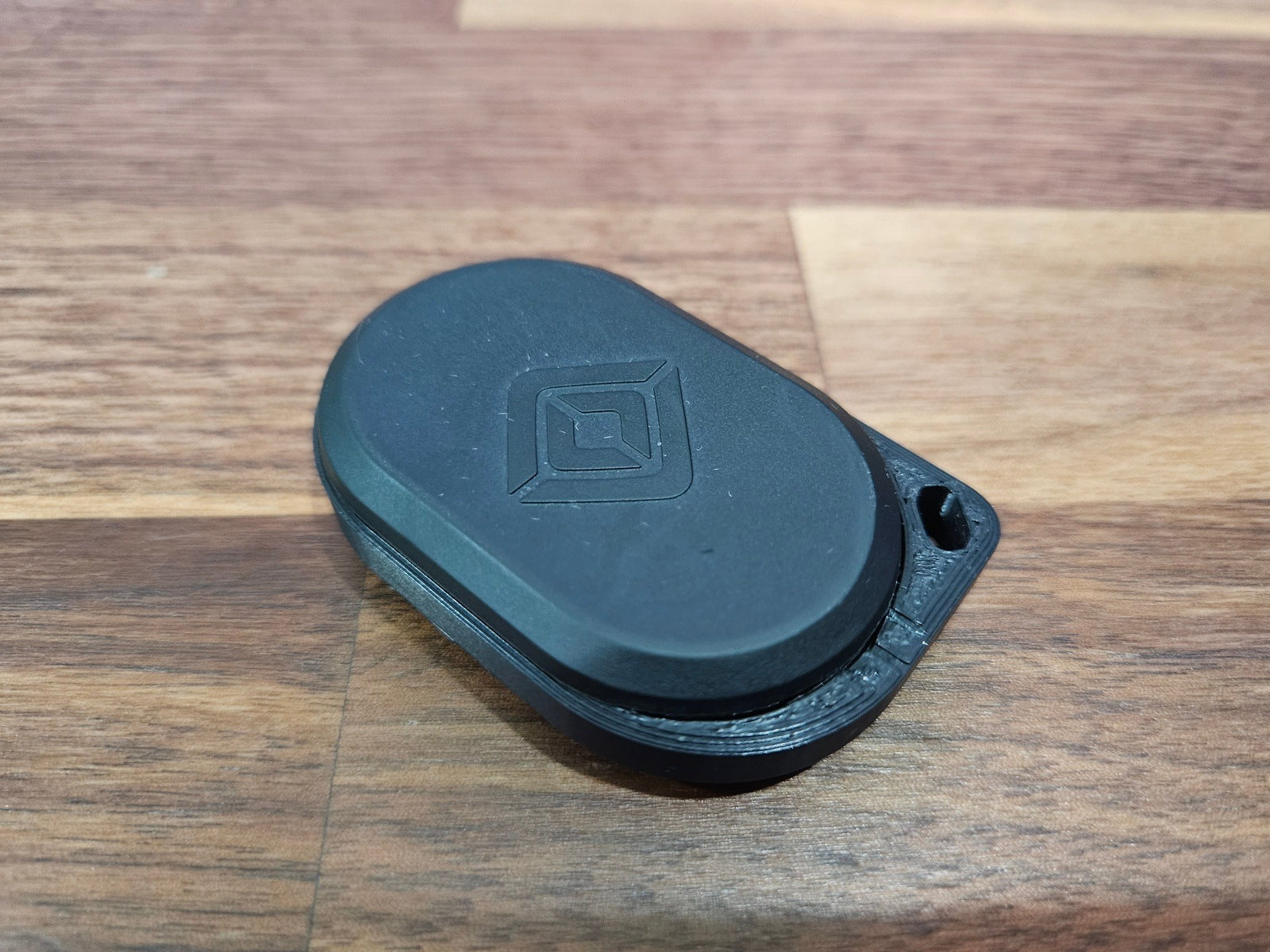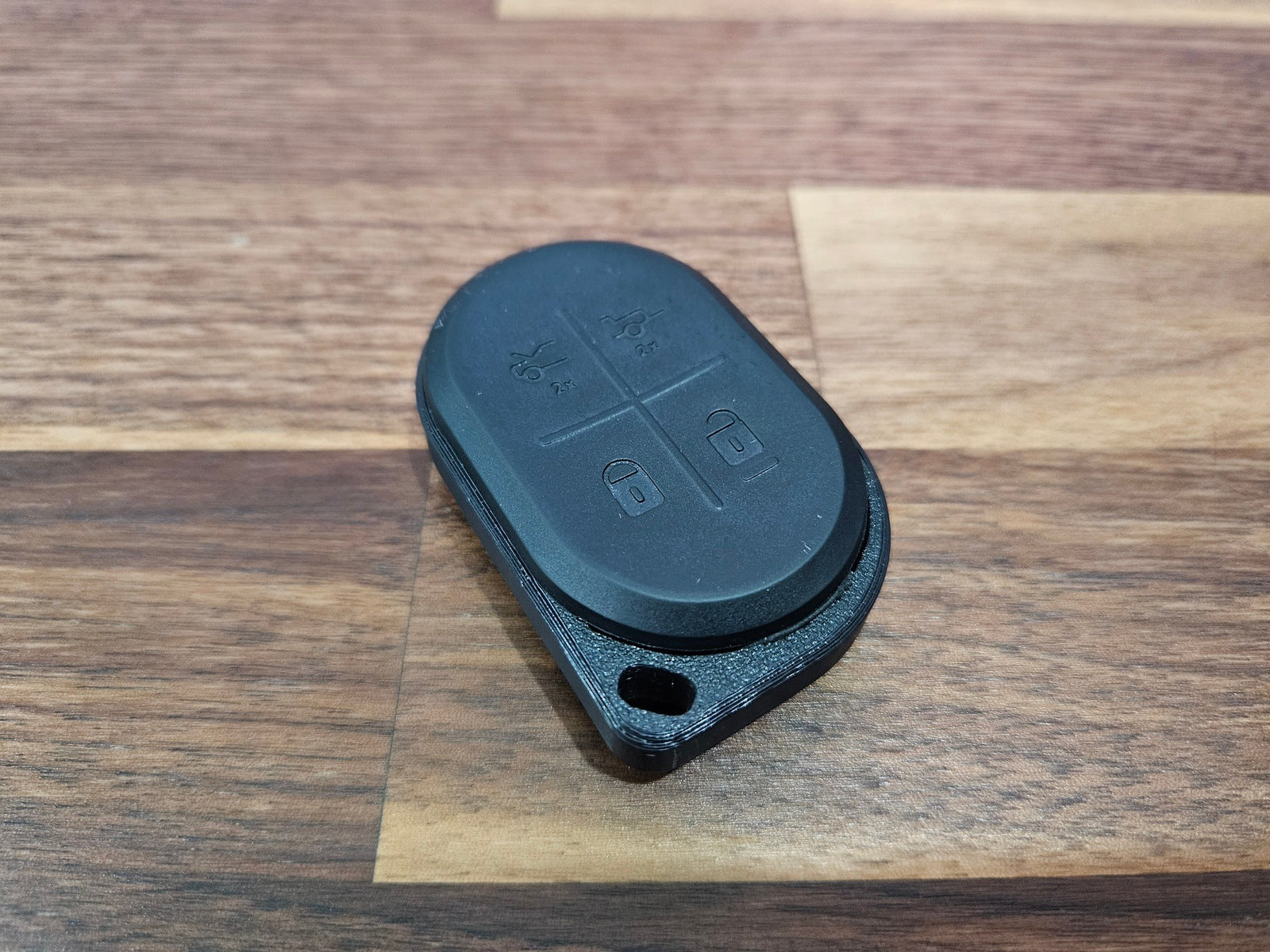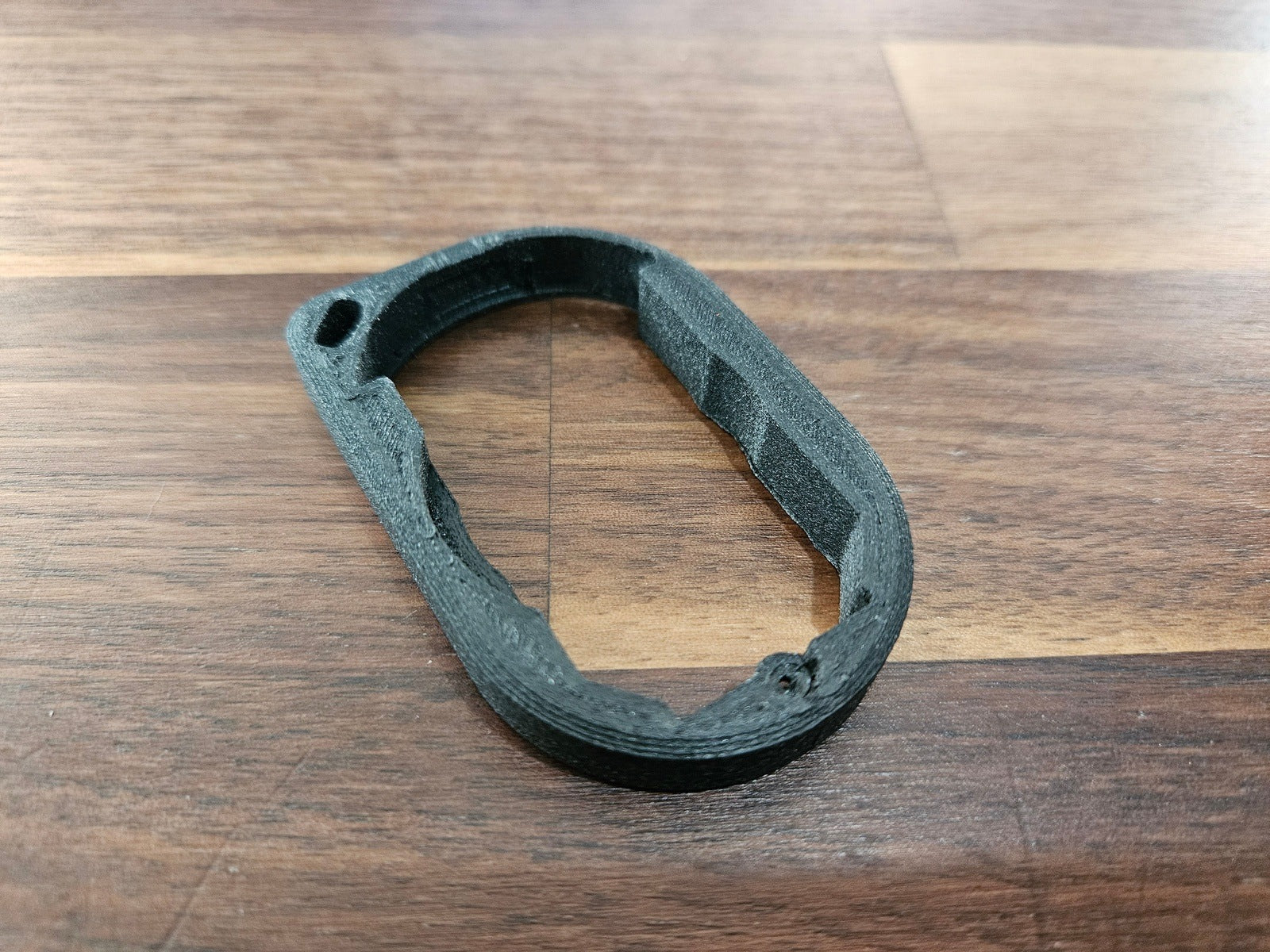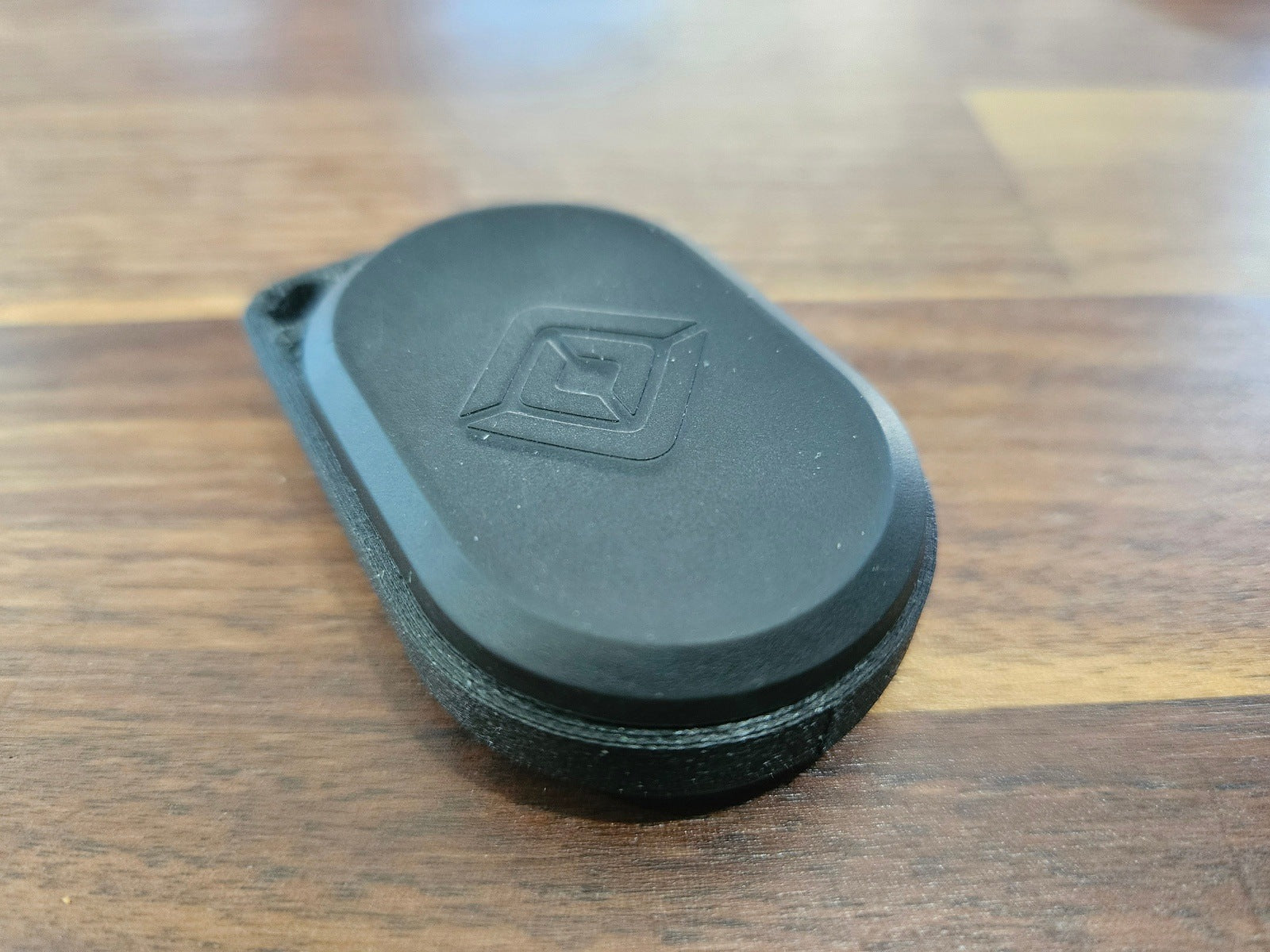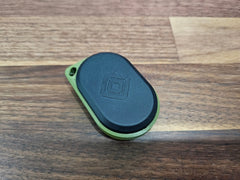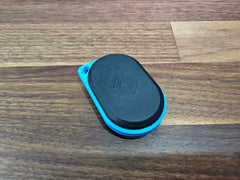 Rangefinder Key Fob Surround
Rivian Owner Made
This product is created by a Rivian Owner for Rivian Owners
Community Feedback Incorporated
This product incorporates feedback received by the online Rivian Owners community
Tested in a Rivian Vehicle
This product has been explicitly designed for and extensively tested in a Rivian
Made in the USA
Most or all of this product is Printed or Made in the USA (electronics excluded)
Ships from OpenSourceEV
Shipments of this product come directly from OpenSourceEV
Design is Open Source
The design of this product has been published publicly for remix and free personal use
The OpenSourceEV Rangefinder Key Fob Surround for the Rivian R1S and R1T is a durable, colorful, beautiful, way to improve your key fob.
Let's be honest - the carabiner key fob that Rivian made for R1T and R1S is neat in theory, but less so in reality. When the novelty wears off, nearly everyone finds it a bit too bulky, a bit too heavy, less functional that hoped as it opens waaay too easily to be trusted. This item is designed to fix all of that.
The OpenSourceEV Rangefinder Key Fob Surround installs in under 5 minutes and replaces the metal carabiner part of the key fob with a strong, light-weight ASA or Nylon Carbon Fiber bit. It drops the weight of the key fob by over half (20 Grams), makes it nearly 2 CM shorter, and 5 MM narrower. It adds a reliable keychain hook.
All of that is great, but it's called "Rangefinder" for a reason. In our testing, locking function from the key fob increases from ~295ft to ~385ft -- an increase of nearly 25%. Turns out that removing decorative metal from in front of an antenna helps!
With this item, your key fob is more pocketable, and more functional, and is available in multiple colors:
Midnight Stealth (Black)

RJ (Bright Blue)

Not Compass (Yellow)

LA Limestone (Light Grey Silver)

El Capitano (Dark Grey)

Glacier Iceburg (White)

Canyonero (Red)

Launch Forrest (Dark Green)

Dollar Tree (Sparkly Green that Rob bought by mistake which will probably be on sale day one)
Additionally, we're producing a very quantity-limited, black only version constructed of carbon fiber infused Nylon. It's a bit more challenging to install, but it's tremendously robust, feels great in the hand, and uniquely different.  ** Carbon Fiber Nylon version will begin shipping on Black Friday **
A few items to note:
You'll need a T5 Torx bit to remove 3 tiny screws from inside of the key fob. We've sourced an inexpensive option should you need it. Install video coming soon!
While the photos posted are not retouched at all, we believe that coloring is a bit oversaturated. This makes them appear brighter in photos than in reality. The red, for instance, is a bit deeper and darker.

The key fob in the picture isn't included. It's used for demonstration purposes.

This is a 3D printed product. it might have very slight ridges on the outside which will gradually wear down with continued use.
We'll also be including a bit of foam with each of these initially in case of any plastic-on-plastic noise. If you end up using it, please drop us a line.
Compare Color
midnight-stealth

rj-bright-blue

not-compass

la-limestone

el-capitano

glacier-iceburg

canyonero

launch-forrest

dollar-tree

carbon-fiber-infused-black
Click On Color / Pattern To Compare, Click And Drag Images To Reorder
As advertised
The best new product is one I never knew I needed. It's smaller, lighter weight, and greatly extends the remote range. It was easy to install, however I was surprised that the instructions were not included ( I found them on line). Can't comment on durability yet.
Love it!
I got the Limestone Key Fob Surround and love the look, weight and performance. So much lighter and fits in my pocket much easier. I feel like the range has been improved but haven't used it enough yet. Nice work!