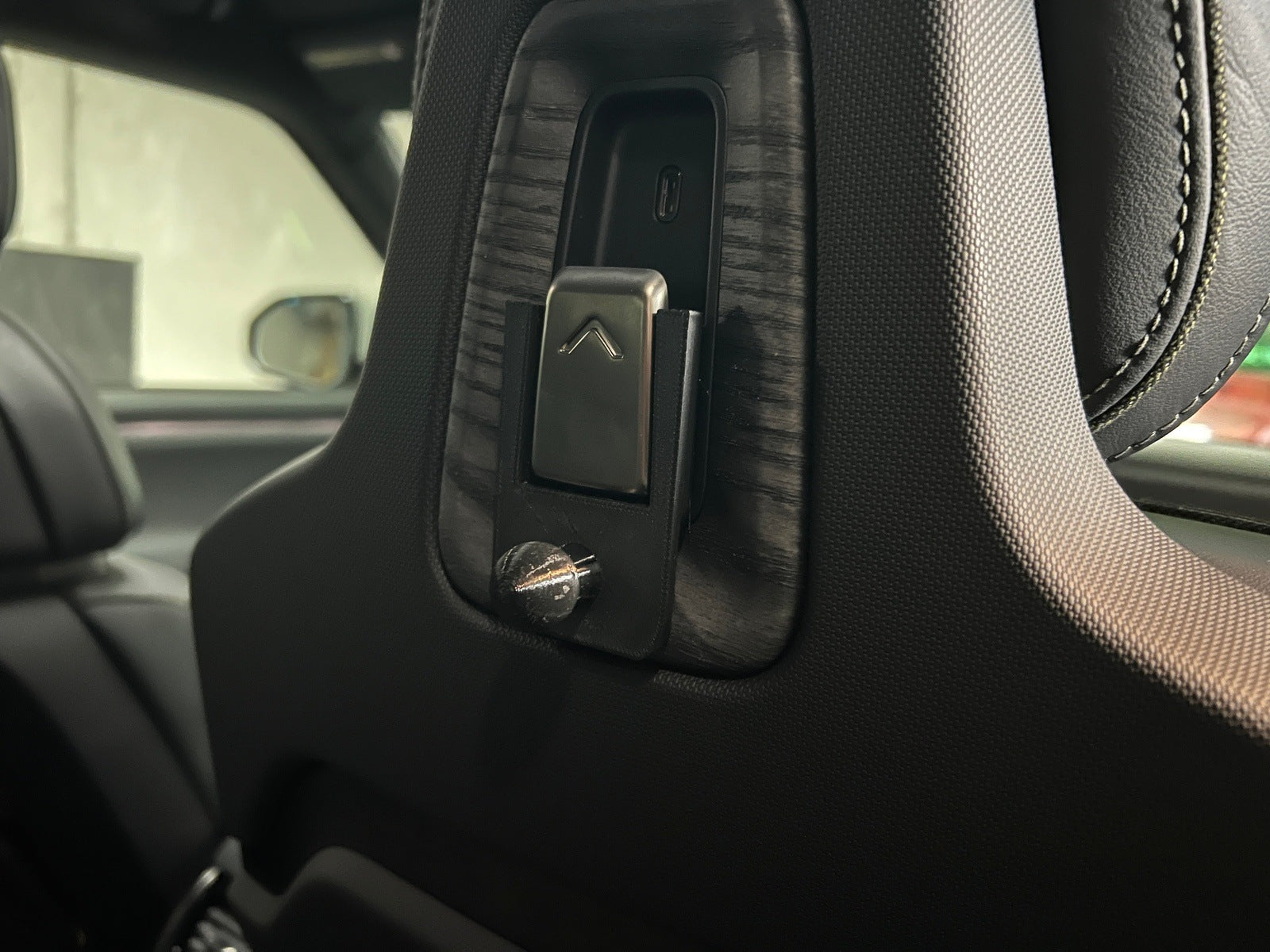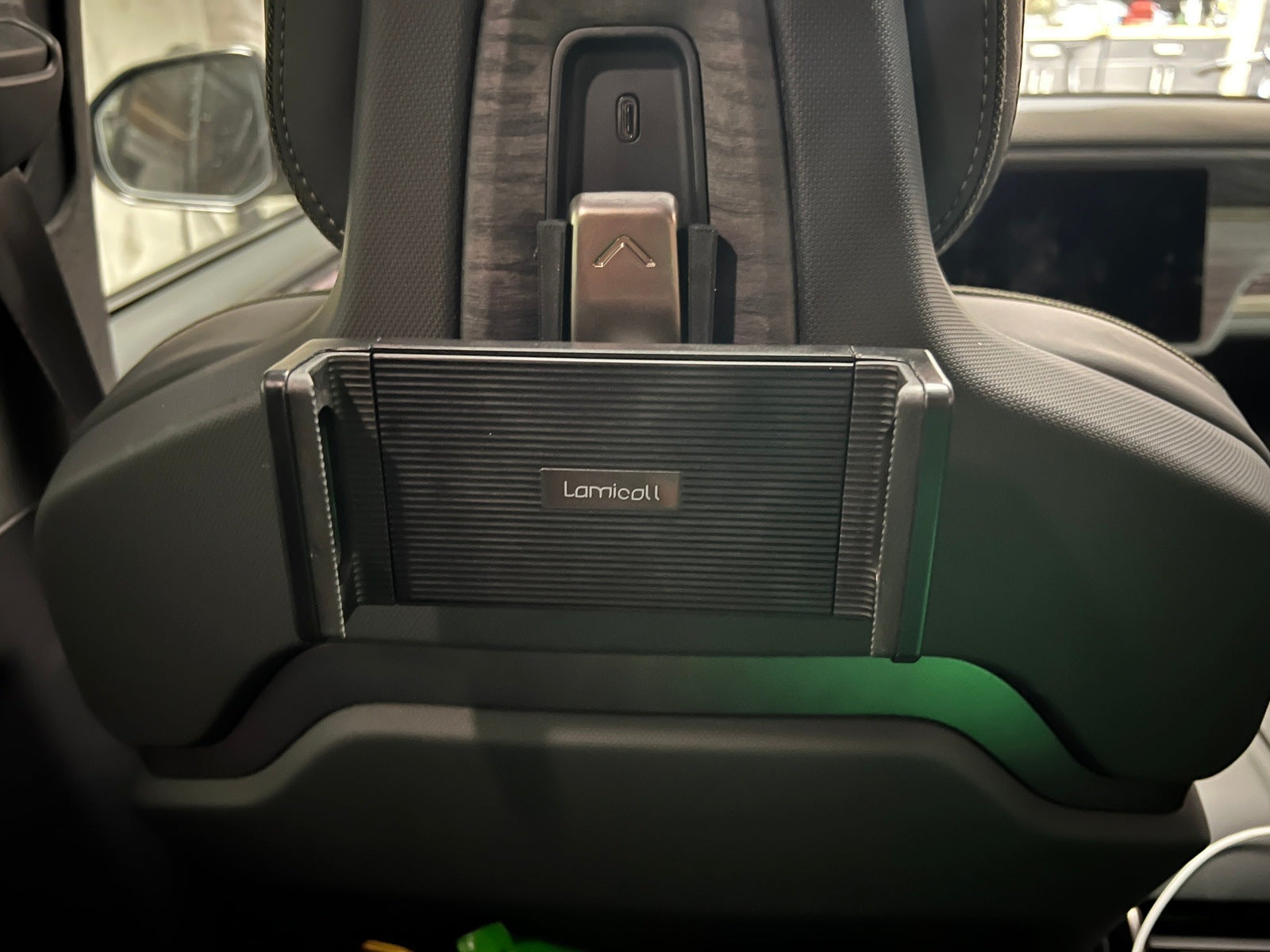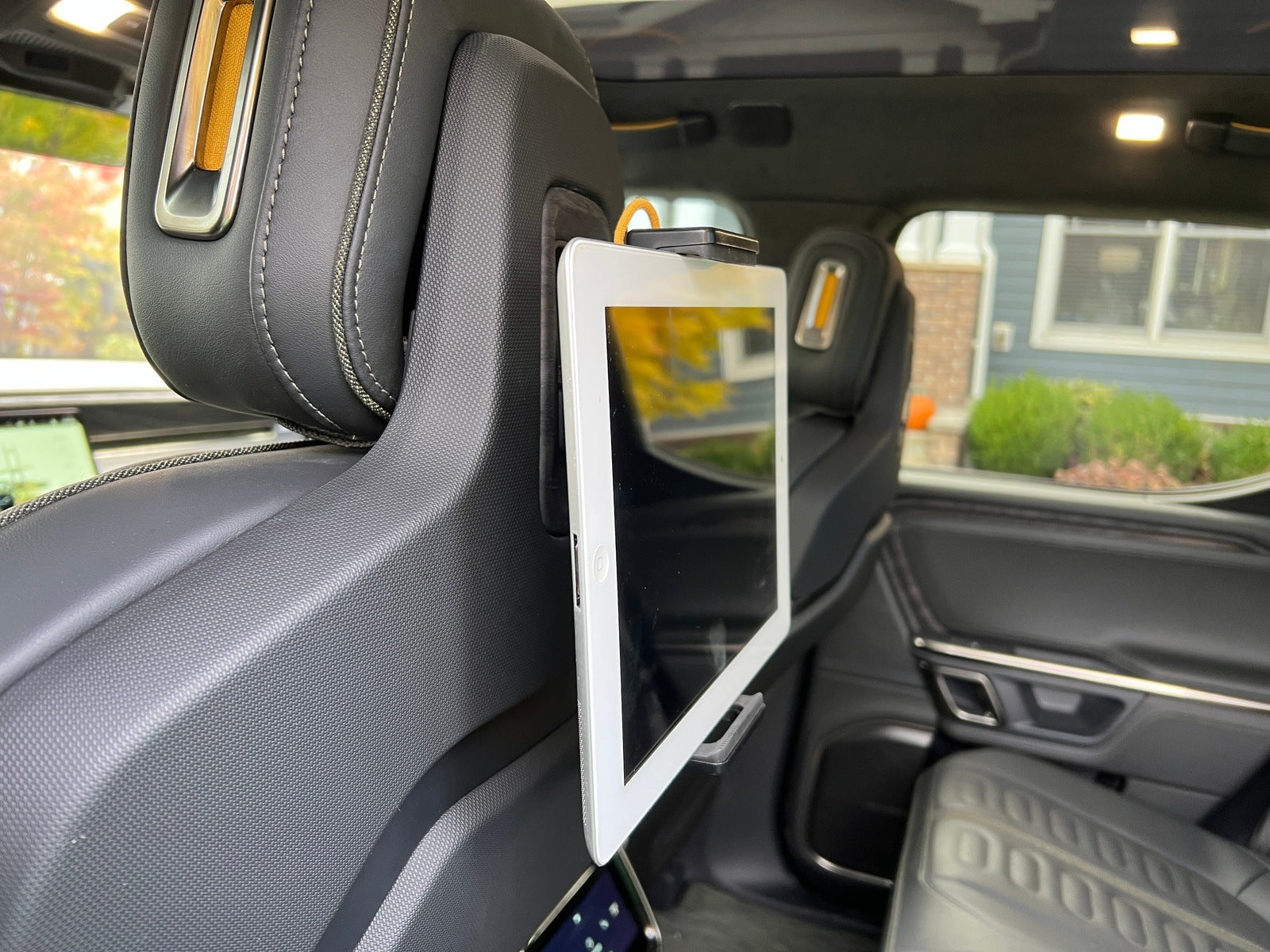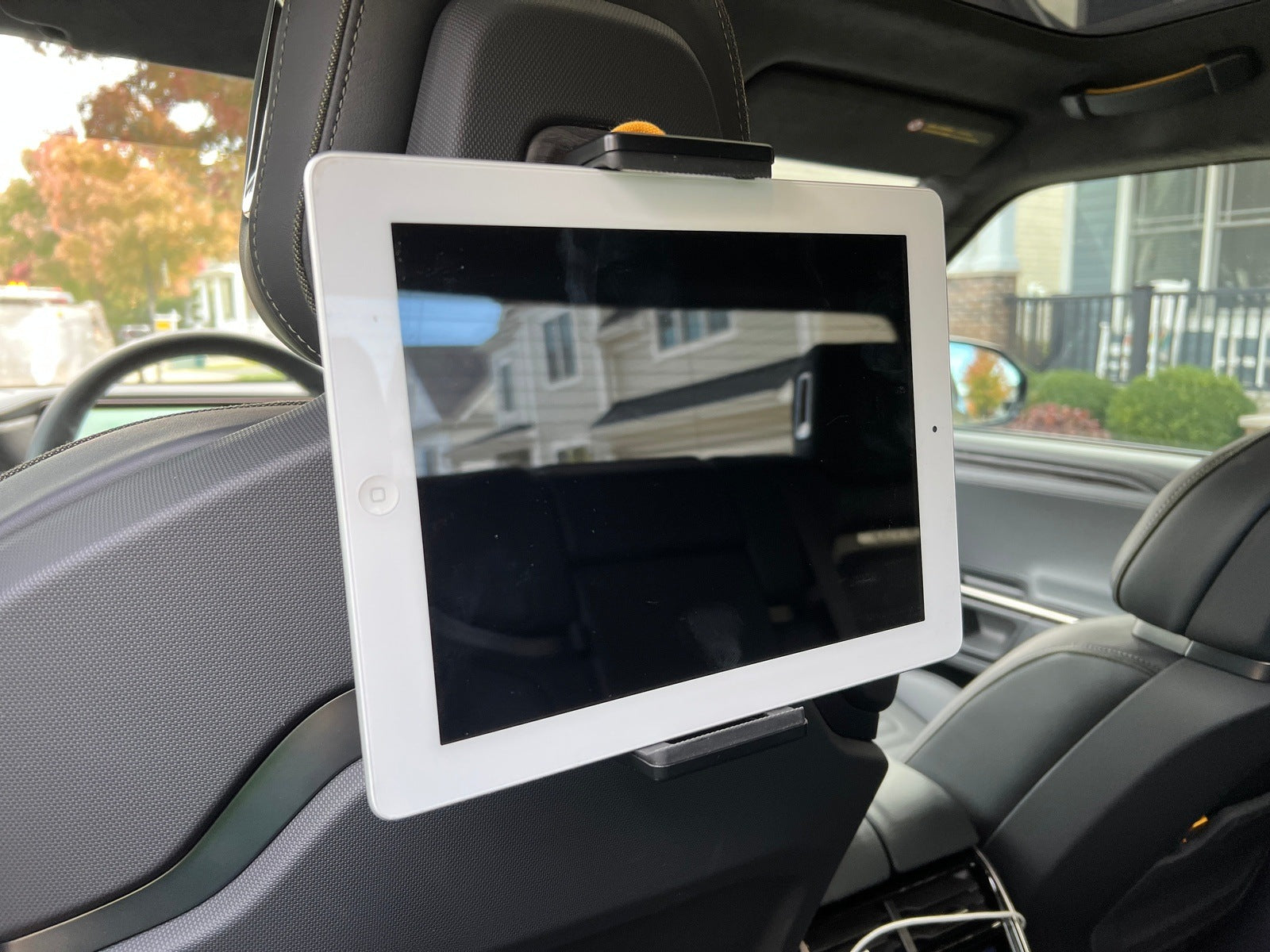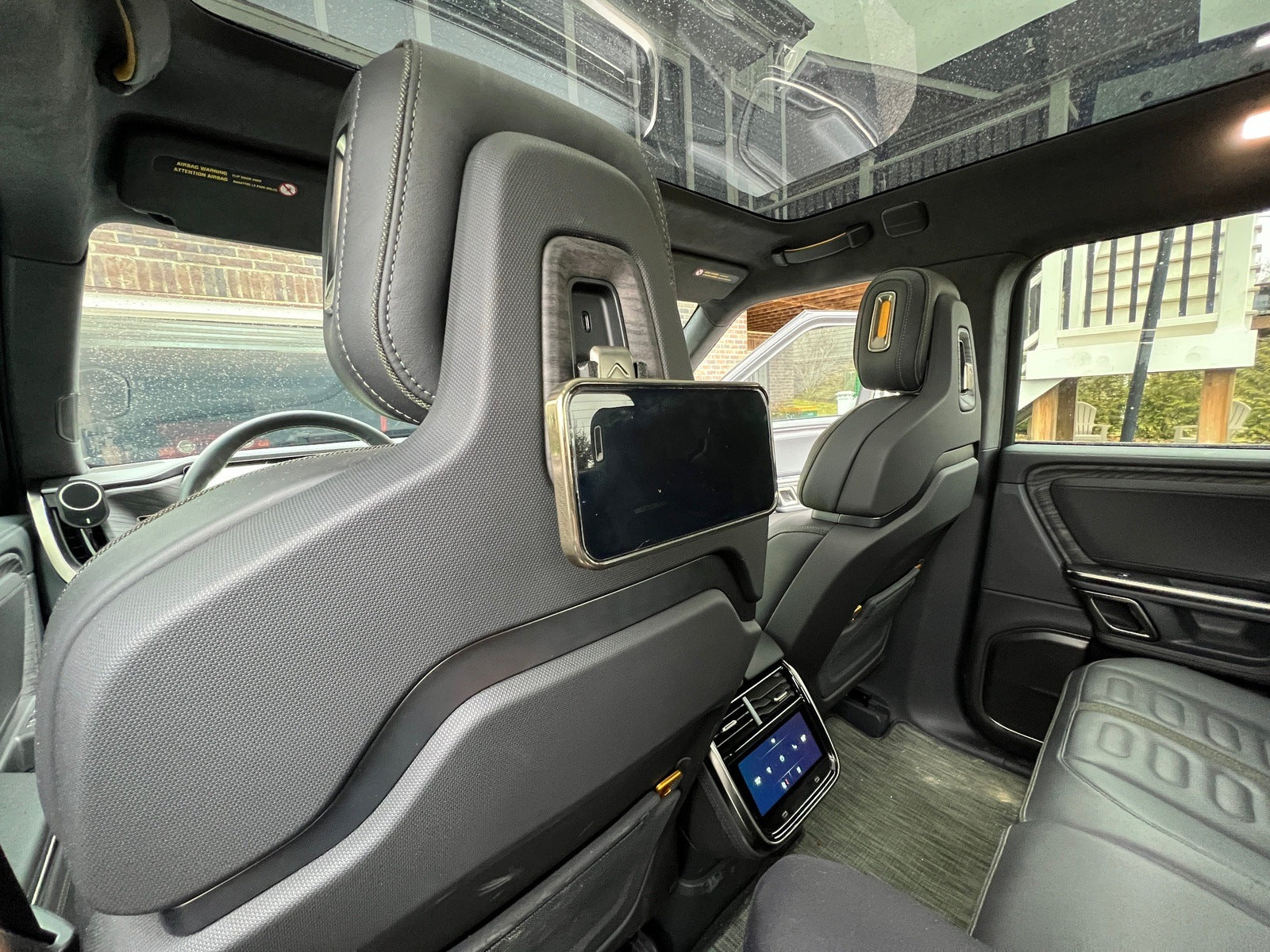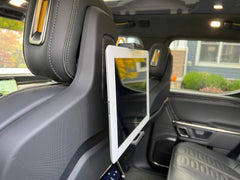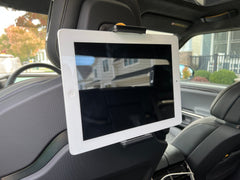 Rivian Owner Made
This product is created by a Rivian Owner for Rivian Owners
Community Feedback Incorporated
This product incorporates feedback received by the online Rivian Owners community
Tested in a Rivian Vehicle
This product has been explicitly design for and extensively tested in a Rivian
Made in the USA
Most or all of this product is Printed or Made in the USA (electronics excluded)
Ships from OpenSourceEV
Shipments of this product come directly from OpenSourceEV
Design is Open Source
The design of this product has been publicly published for remix and free personal use
** This item has been recently updated and now features a more secure fit, construction from a high-performance ABS material, and a refined ball that has built in stabilizers instead of the previously used Delrin pins **
The OpenSourceEV Seat Back Tablet / Phone Mount for the Rivian R1S and R1T is an unobtrusive, easy to install / remove, way for you to mount a tablet or phone holder on the back of your front seat. The mount assembles quickly with one Phillips head screw and a specialized low-profile T-nut. Installation is simple as it just hangs on the hook mounted on the rear of the R1S and R1T front seat. 
Please note that this mount alone will not hold a phone or table in your Rivian - it is designed to be an attachment for a 3rd party holder. Mounts pictured are not included. We strongly suggest the following mount as we have tested extensively with it:
Please note: When assembling, the screw should not be overtightened - it should only be snug.
Nice Work!
This a great item to add to any R1S. It is simple and looks like it is part of the original Rivian. Nice work!
Perfect purchsse
This attachment was perfect for our 1500 mile drive with 4 kids! Well worth it.
Great product
I saw this product a while ago and decided to grab it before our most recent trip. It works great for my daughters iPad and she is very happy with having her iPad hanging.
It works, but it's "Jiggly"
It appears to be the only game in town for the R1S, but the fit isn't very snug so tablet devices are "bouncy".
Hi Dean - It's not supposed to be jiggly at all. Can you reach out to me with what you're hanging off of it? I'd like to understand the setup and find a solution.
-Rob
This thing cracked in 5 seconds when I tried to put it on.
This is a poorly made product that doesn't fit well in my R1S. Even the screw down bolt is at an angle. This isn't ready for prime time.
Hi Eric - There seems to be an issue with your particular unit or the way it was assembled. There really isn't a way for the screw down to be at an angle. Can you please reach out via the contact us form? I'd like to understand more of what you're seeing and replace it if needed.