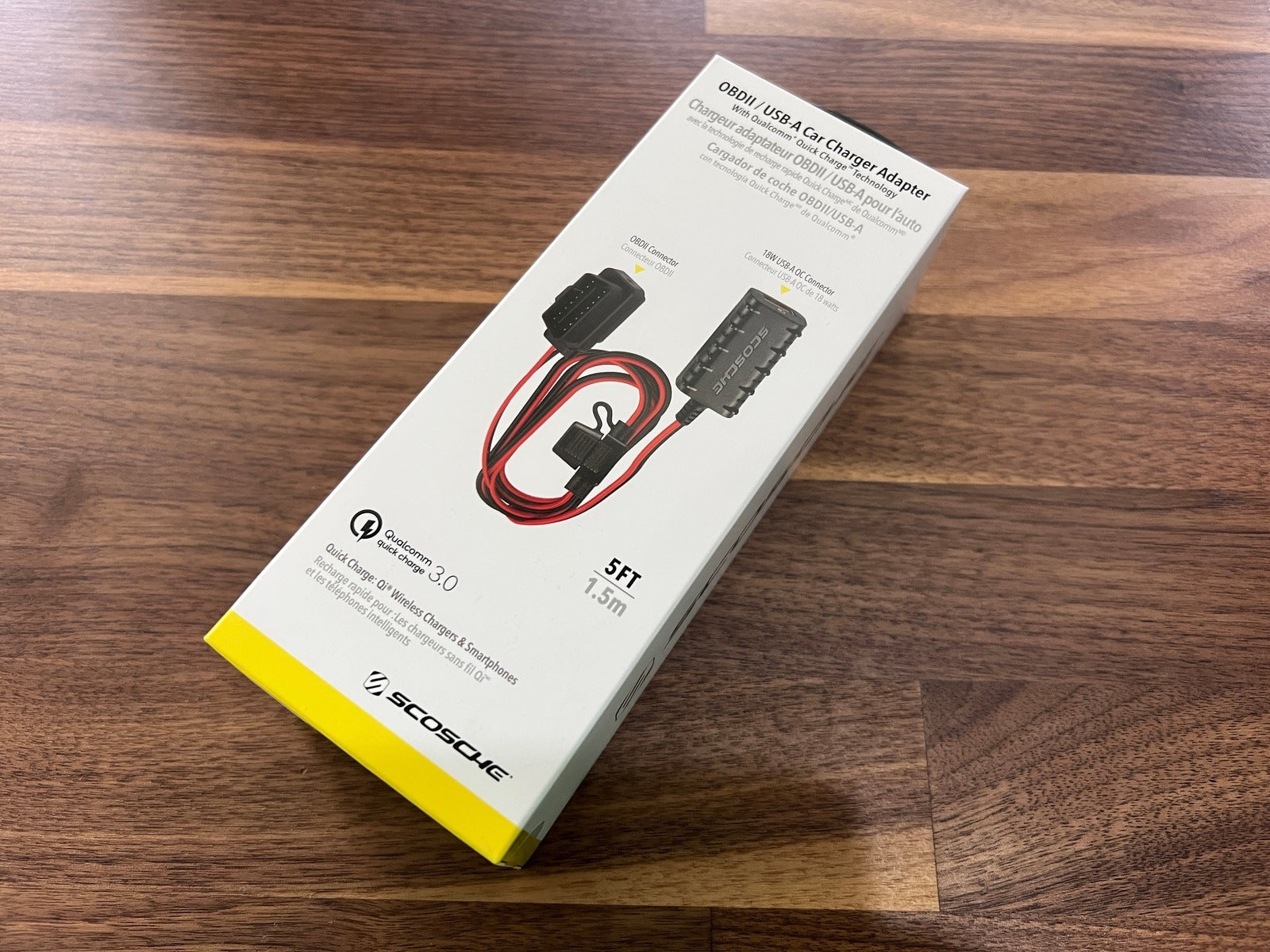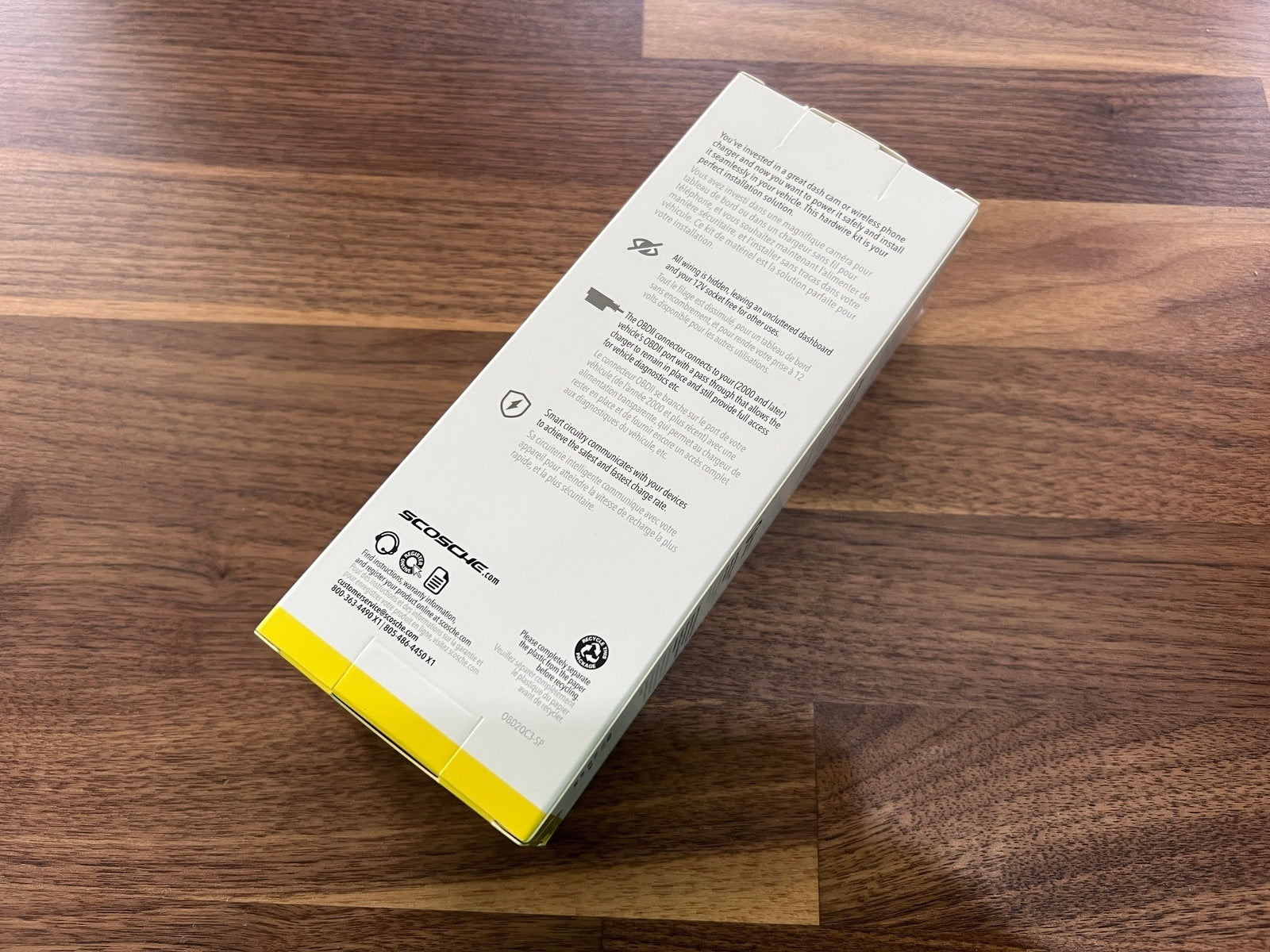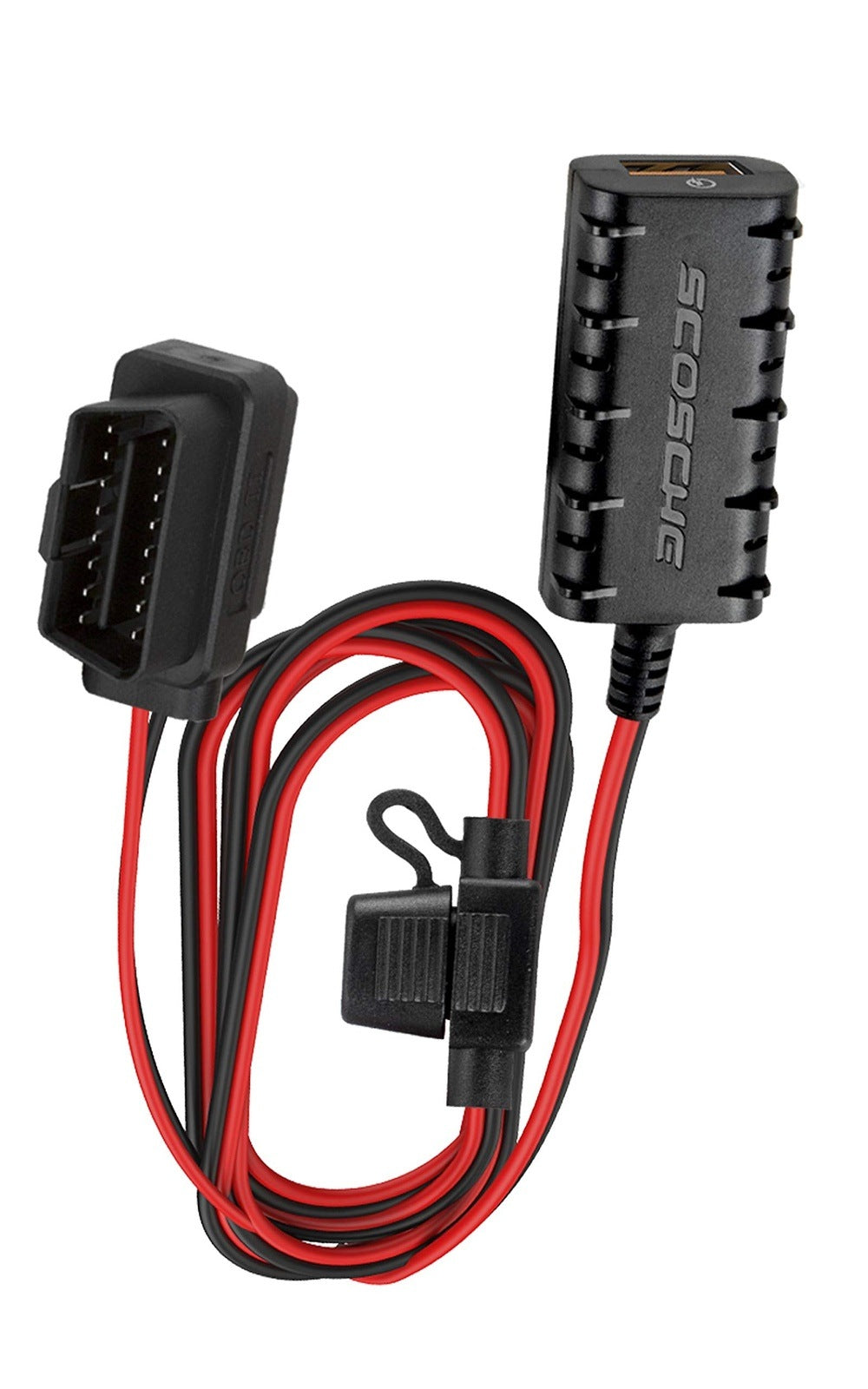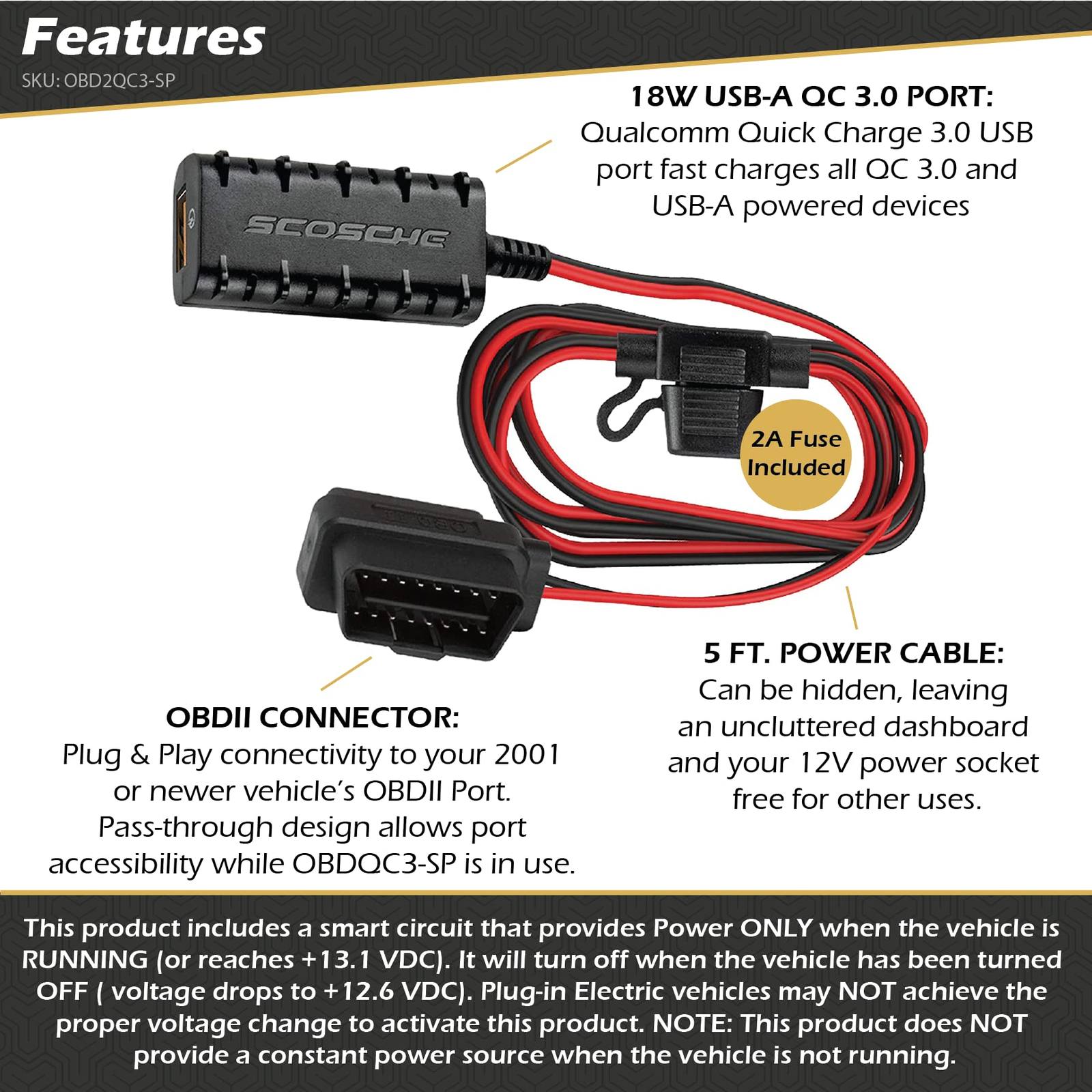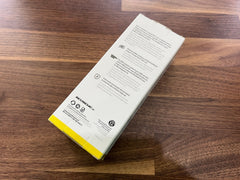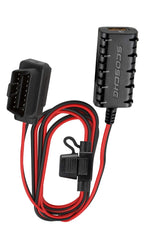 Scosche OBD-II to USB Connector
Availability:
Backordered
Rivian Owner Made
This product is created by a Rivian Owner for Rivian Owners
Community Feedback Incorporated
This product incorporates feedback received by the online Rivian Owners community
Tested in a Rivian Vehicle
This product has been explicitly designed for and extensively tested in a Rivian
Made in the USA
Most or all of this product is Printed or Made in the USA (electronics excluded)
Ships from OpenSourceEV
Shipments of this product come directly from OpenSourceEV
Design is Open Source
The design of this product has been published publicly for remix and free personal use
If you own a newly produced Rivian R1T or R1S, you may have noticed that there is no under dashboard 12V outlet in your vehicle. This can be a problem if you want to power devices like wireless Qi chargers, or other USB accessories. Fortunately, there is a solution: the Scosche OBD2QC3-SP.

The Scosche OBD2QC3-SP is a universal USB hard wire kit that plugs into your Rivian's OBDII port and provides a Quick Charge 3.0 USB port. It lets you quickly power and safely install your USB device directly inside your vehicle, without needing a 12V power socket. The kit has a 5-foot cable that can be routed discreetly to your desired location - such as poking out just under the steering wheel for connecting a dash-mounted Qi Phone Charger to one of our phone mounts.
The Scosche OBD2QC3-SP has a 18W output that can charge your device up to 4 times faster than standard USB ports. It also has built-in safety features to protect your device from overcurrent, overvoltage, and short circuit.
The Scosche OBD2QC3-SP is the perfect accessory for your Rivian R1T or R1S. It gives you an extra USB power port and a clean-looking installation for any USB-powered device.
Would this work for a dashcam flash drive or is it only for power?
I read that only the two usb-c ports in the center console work for the dashcam. I would expect this device just provides power to usb-a, and would not let you connect a flash drive for the dashcam. Is that right?
What I want to do is install a hidden dash cam flash drive somewhere, but as far as I have found the dash cam must be connected to one of the two center console usb-c ports. I also suspect there's no other usb-c port hidden underneath the not-really-working wireless charging area.
Question
Do you risk draining your Rivian 12v battery with this always plugged in?
Hi Sean - It automatically turns off on a 10 minute delay when the vehicle is turned off.
A must have
This is so awesome it is well designed and works so well to add a usb where you need one without altering your vehicle