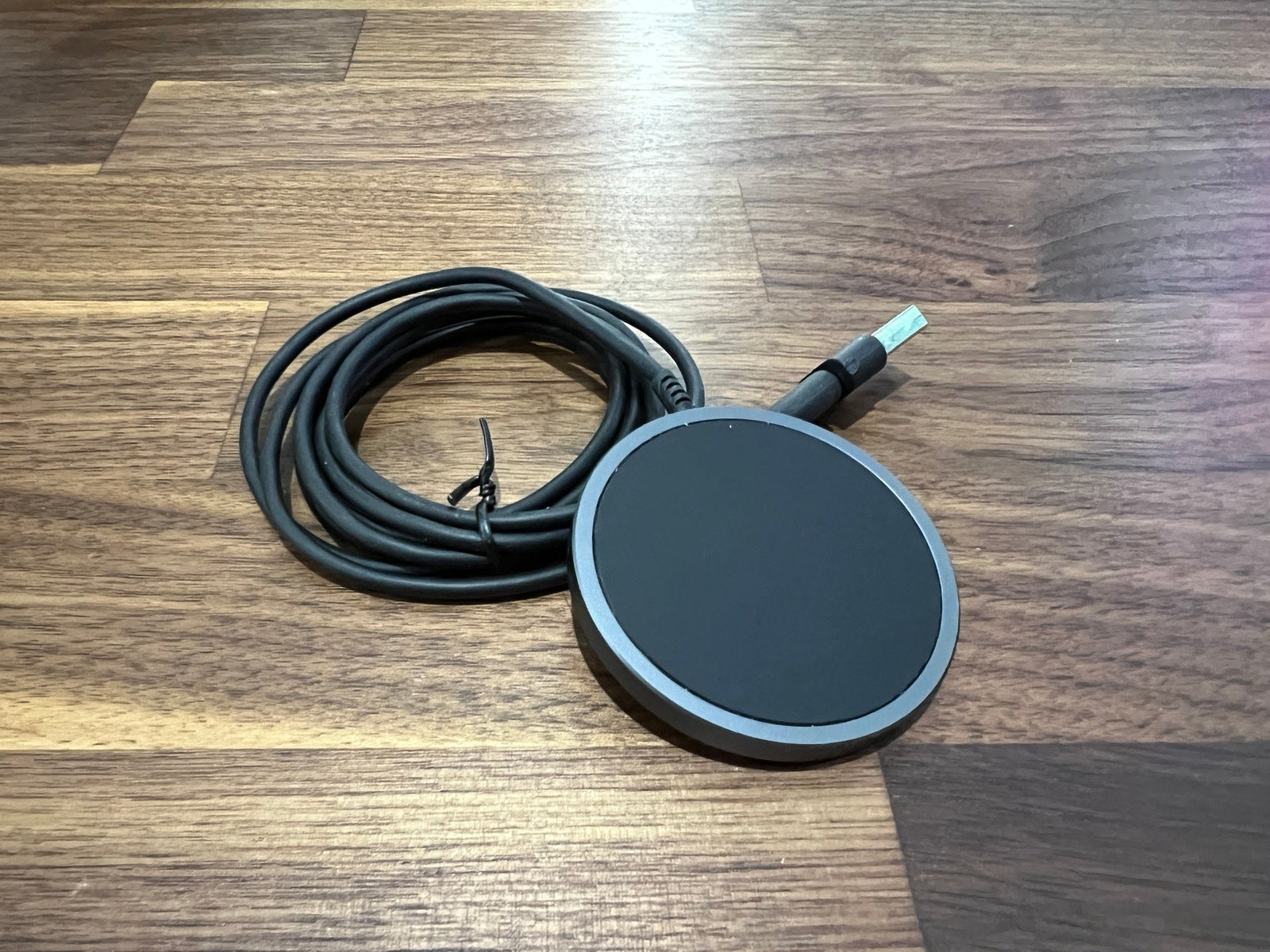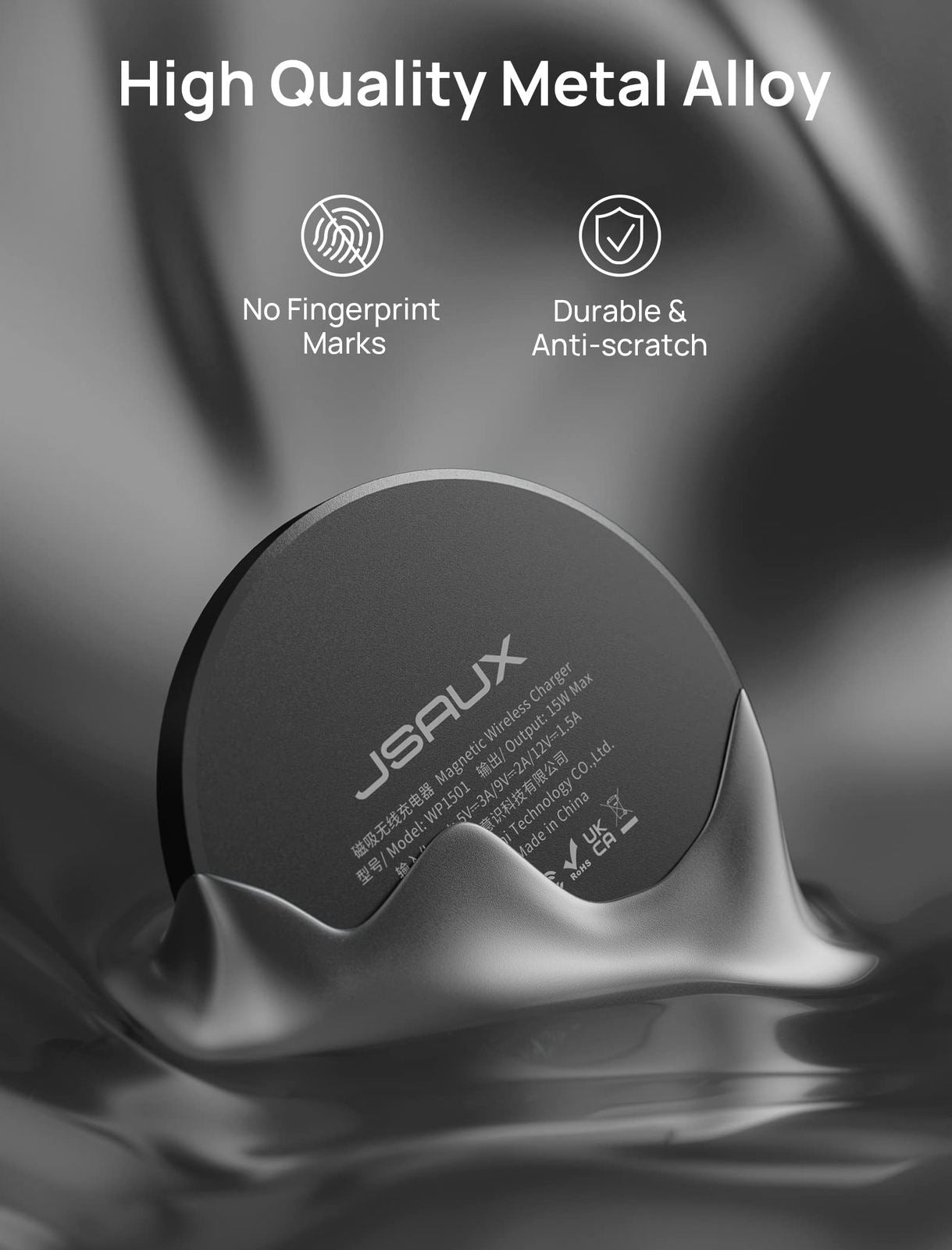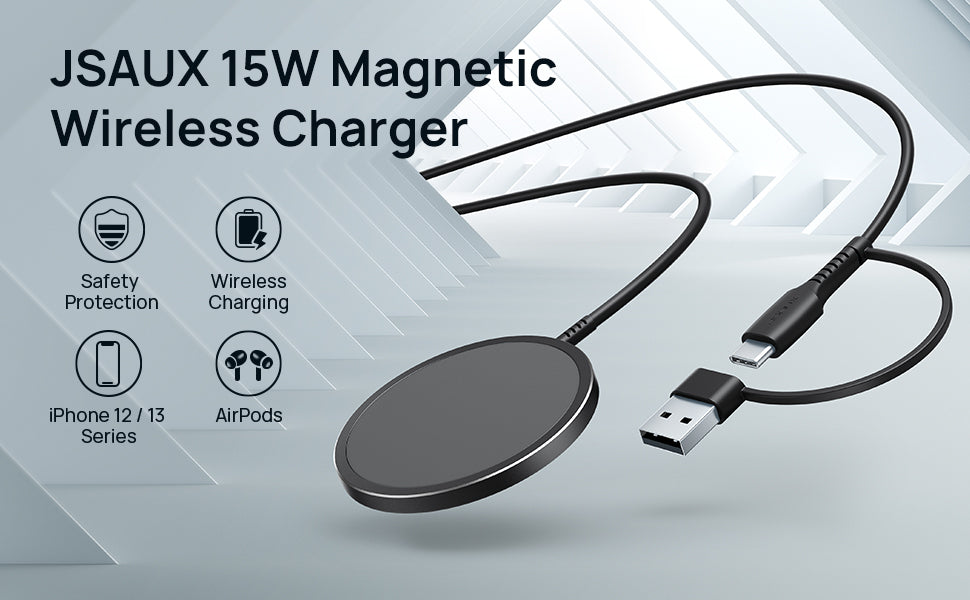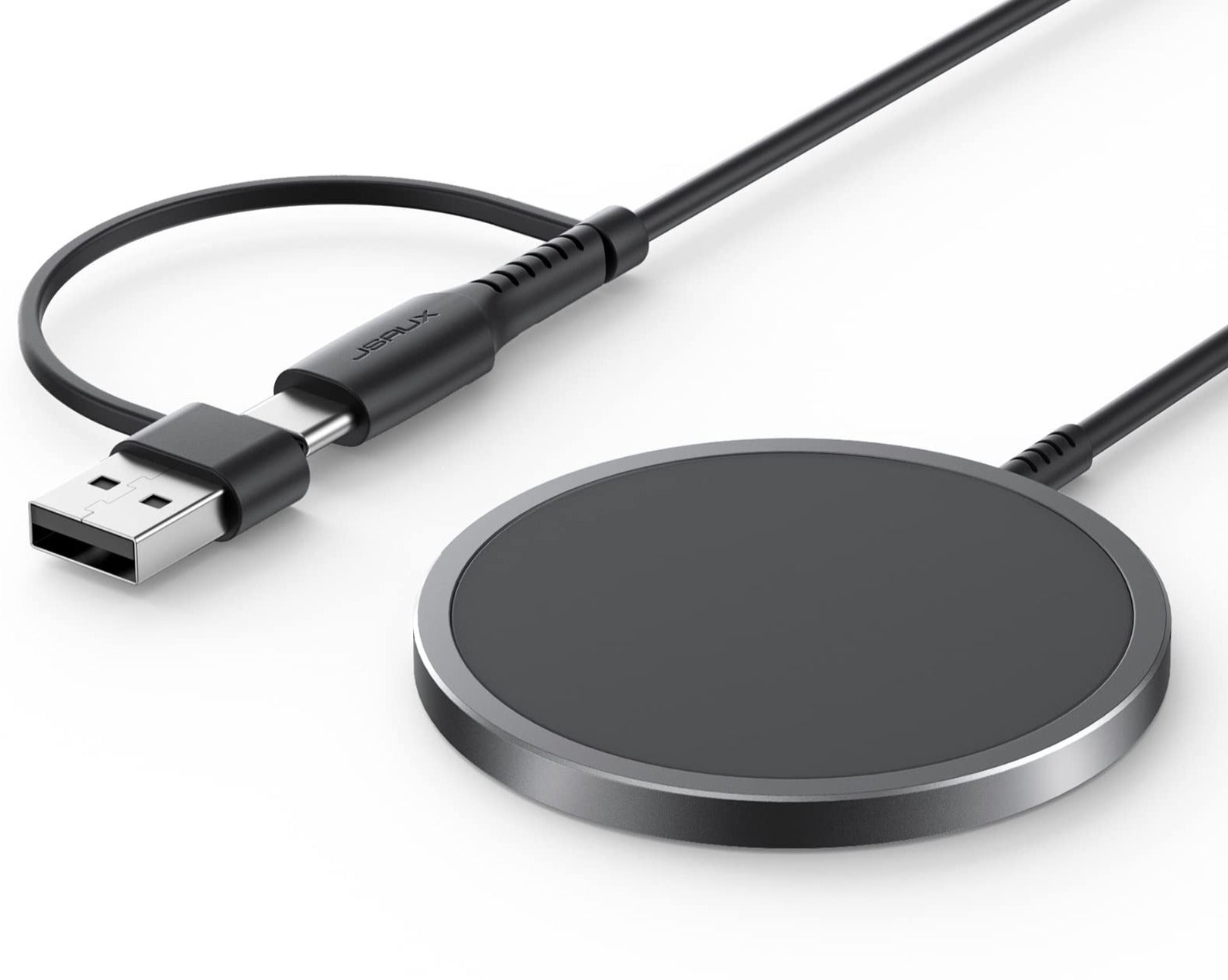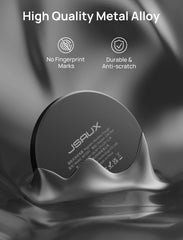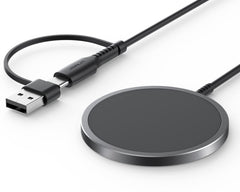 JSAUX Magnetic Wireless Charger
Rivian Owner Made
This product is created by a Rivian Owner for Rivian Owners
Community Feedback Incorporated
This product incorporates feedback received by the online Rivian Owners community
Tested in a Rivian Vehicle
This product has been explicitly designed for and extensively tested in a Rivian
Made in the USA
Most or all of this product is Printed or Made in the USA (electronics excluded)
Ships from OpenSourceEV
Shipments of this product come directly from OpenSourceEV
Design is Open Source
The design of this product has been published publicly for remix and free personal use
The JSAUX MagSafe Charger makes wireless charging a snap. The perfectly aligned magnets attach to your iPhone 14, 13 or 12 - and any other phone with a MagSafe compatible case and wireless charging functionality - to provide fast wireless charging up to 15W. 
The JSAUX MagSafe Charger maintains compatibility with Qi charging, so it can be used to wirelessly charge most phone and devices with wireless charging capabilities. 
For maximum charging speed, it's recommended that you use the optional RIVIPARTS Power Kit as it outputs 24w per USB port. (the USB-C ports from the center console only output 15W) All Apple products only support 15W charging on the OEM MagSafe pads. These top out at 10W on Apple devices and 15W on compatible Android phones.
Includes USB-A to USB-C adapter. Sold each. Suggested order quantity is 2.