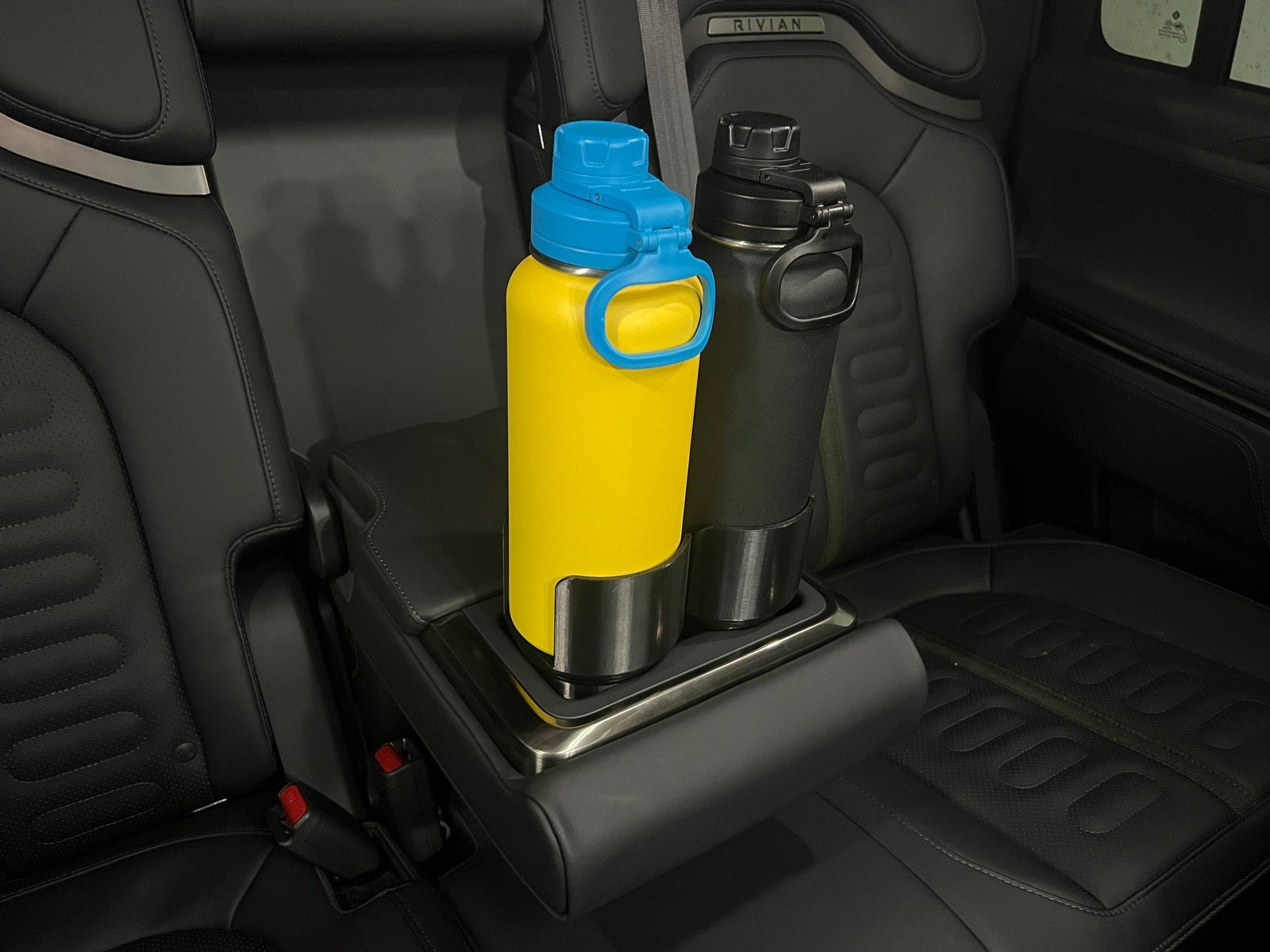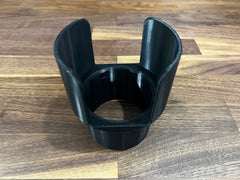 Slim Stowable Cup Holder Expander
Availability:
Backordered
Rivian Owner Made
This product is created by a Rivian Owner for Rivian Owners
Community Feedback Incorporated
This product incorporates feedback received by the online Rivian Owners community
Tested in a Rivian Vehicle
This product has been explicitly designed for and extensively tested in a Rivian
Made in the USA
Most or all of this product is Printed or Made in the USA (electronics excluded)
Ships from OpenSourceEV
Shipments of this product come directly from OpenSourceEV
Design is Open Source
The design of this product has been published publicly for remix and free personal use
The OpenSource EV Parts Slim Stowable Cup Holder Expander for the Rivian R1S and R1T is the easiest, most functional way to hold oversized beverages in your vehicle. It adapts the stock 3.2" cupholder to a 3.66" cupholder -- this fits common containers such as the Nalgene 32oz and 40oz, and the Hydro Flask 32oz and 40oz bottles.
There is a Rivian-specific feature that make it better than more general products that do the same thing -- it's slimmed down sides. Because it's thoughtfully shaved down, it stores easily in a door pocket when not in use. (both in the front and rear doors) Additionally, it allows two of these to be positioned side by side in both the front and rear cupholders, and for bottles to be installed without deflection. 
The two oversized supports hold bottles secure both left to right and front to back at angles nearing 90 degrees. These are constructed out of ASA for superior durability, UV resistance, and temperature handling of up to 300 degrees Fahrenheit. 
Bottles not included. Priced each.
This product is a significantly reworked version of the "Car Cup Holder Bottle Adapter" created by @roblpetty on Printables, located here.
Hi Lawrence - Thanks for the feedback. We'll look into ways to beef up the construction. In the meantime, please reach out to us so we can get it replaced for you under warranty.
Works great and fits snug
I would recommend one of these for your rivian and it's a fair price at 15 bucks.
Works and fits great!
Hydro flask problem solved! This thing fits nicely in the cup holders! It's a little tight if my wife has the silicone boot on her hydro flask but other than that it's fine
fits great
fits snugly easy to put it and take out. Works perfectly