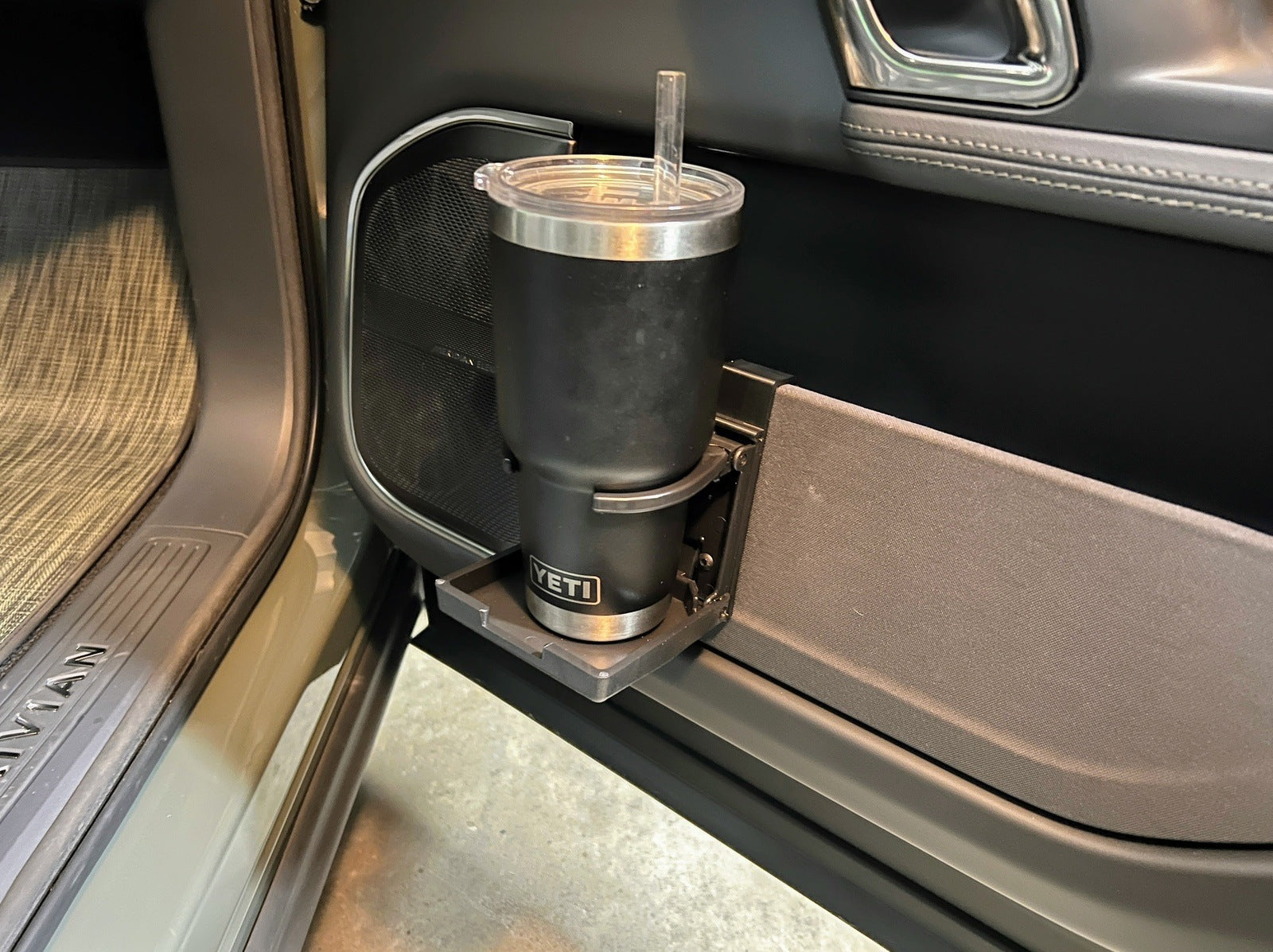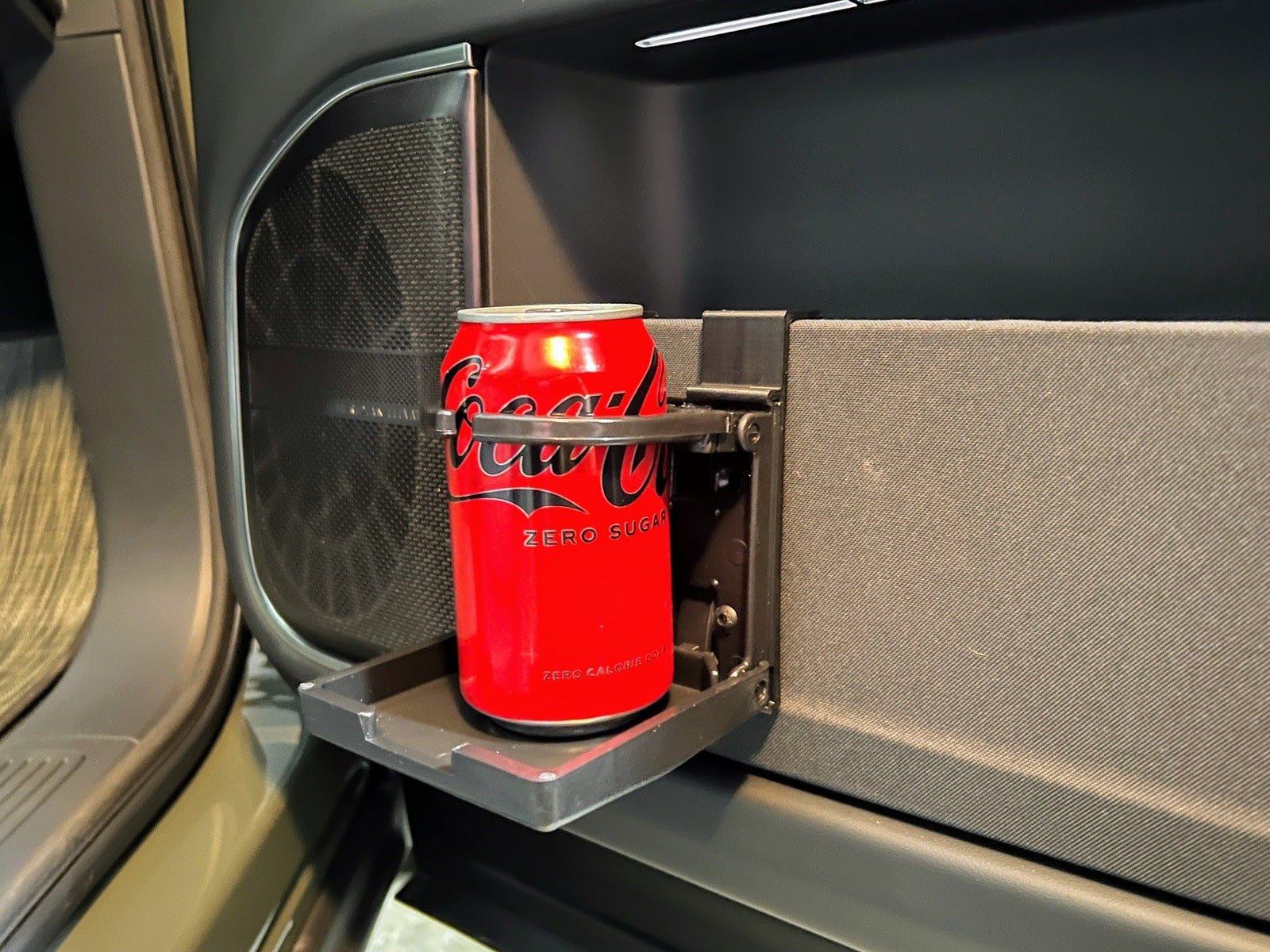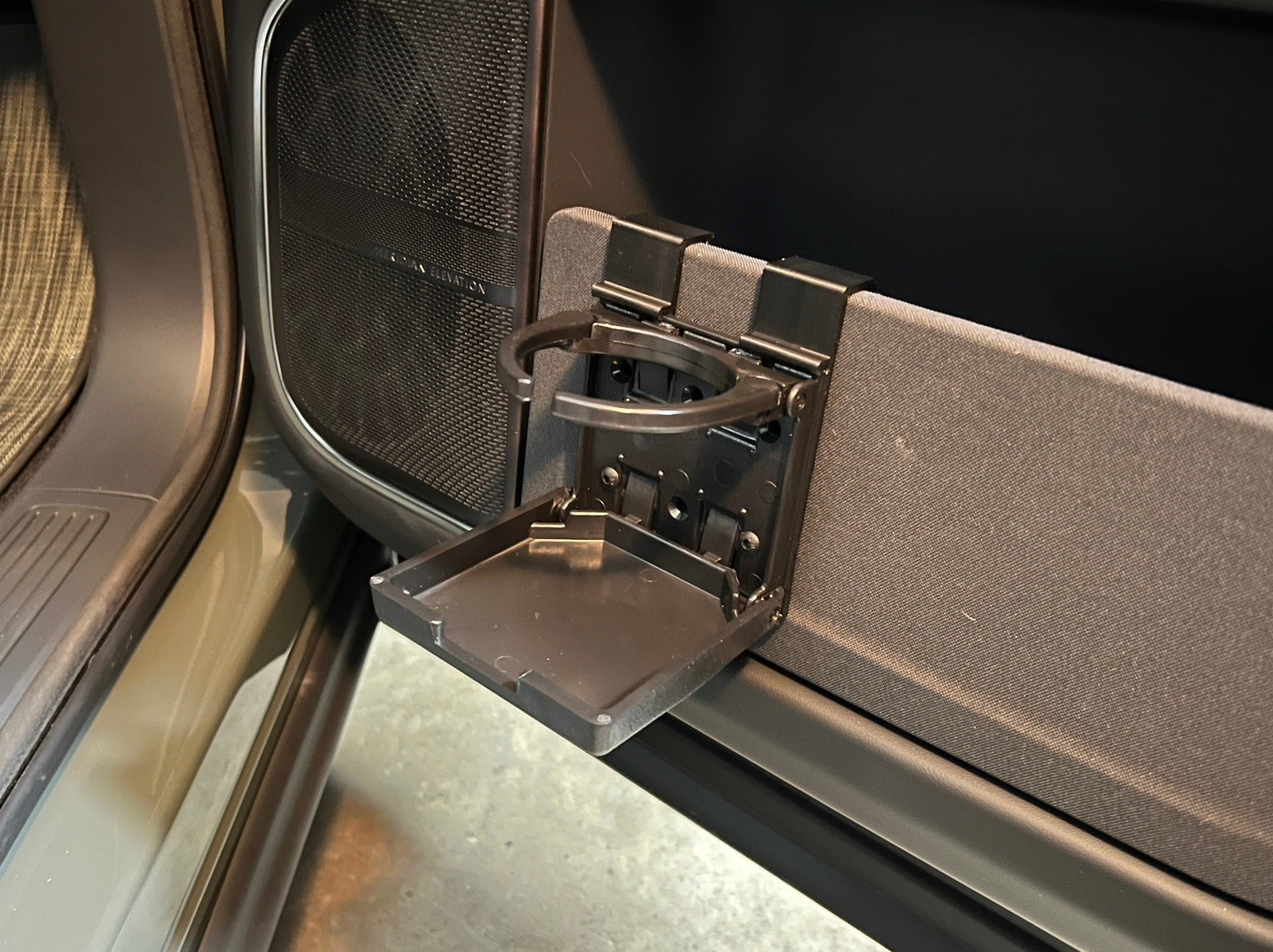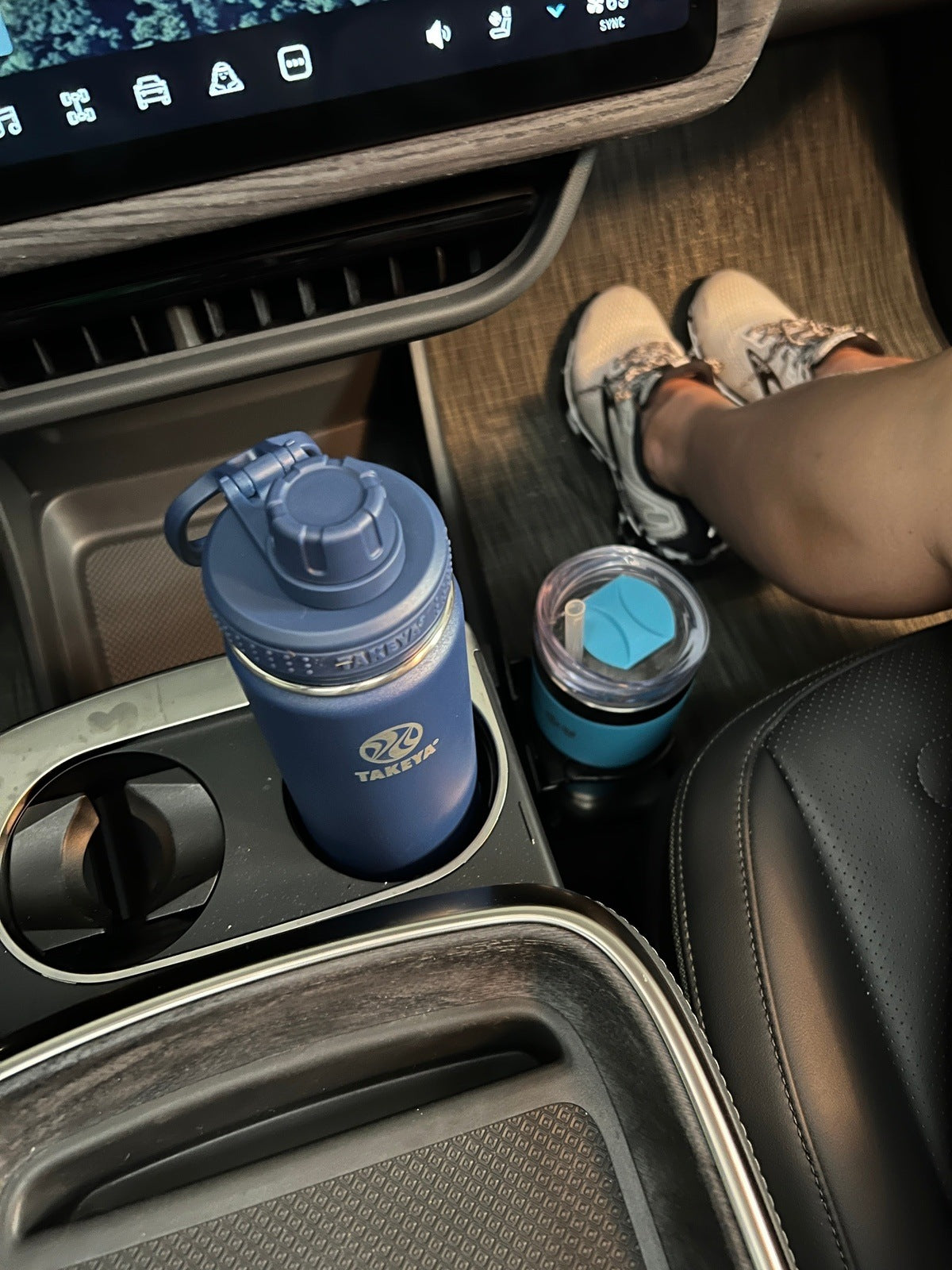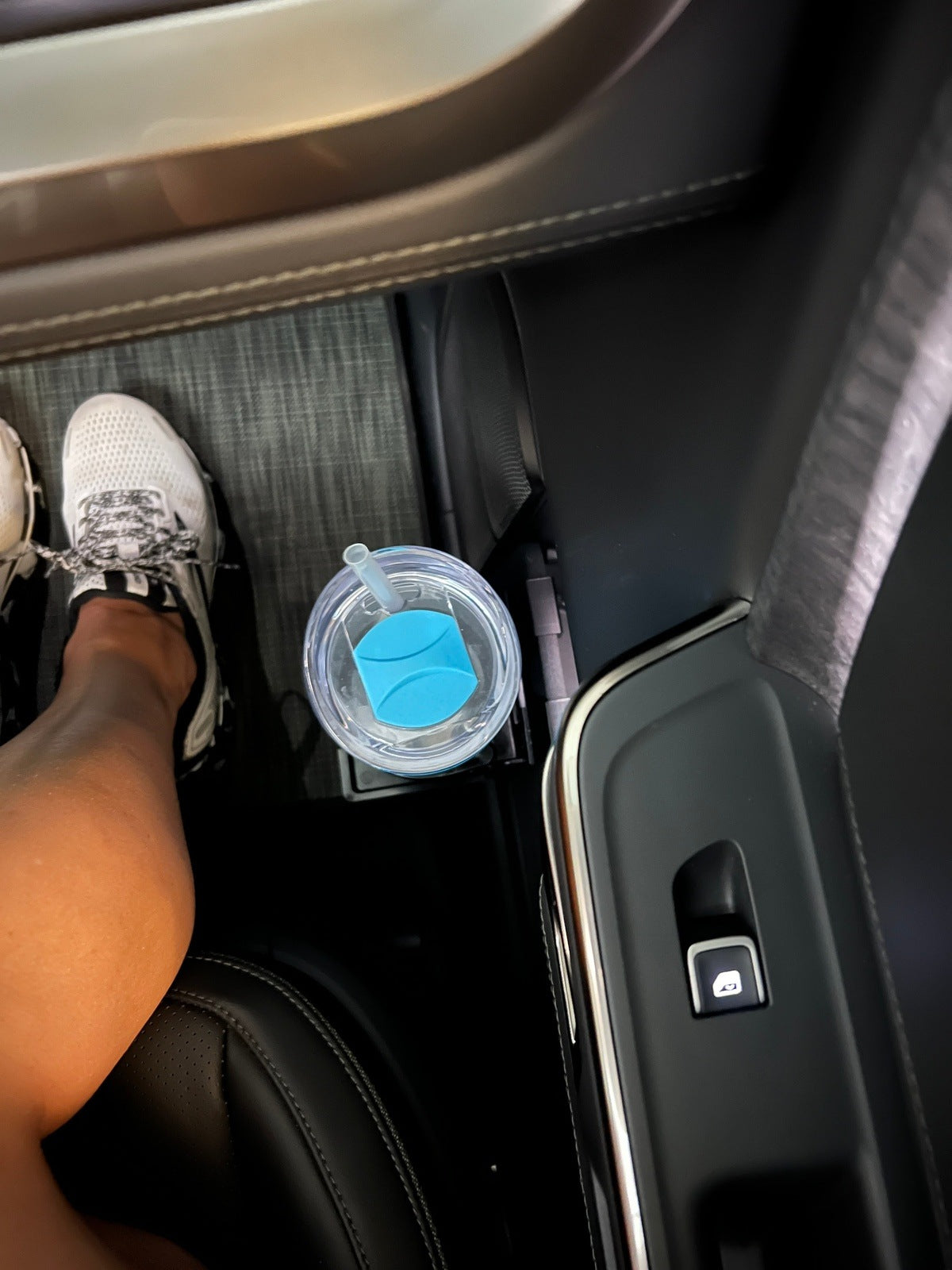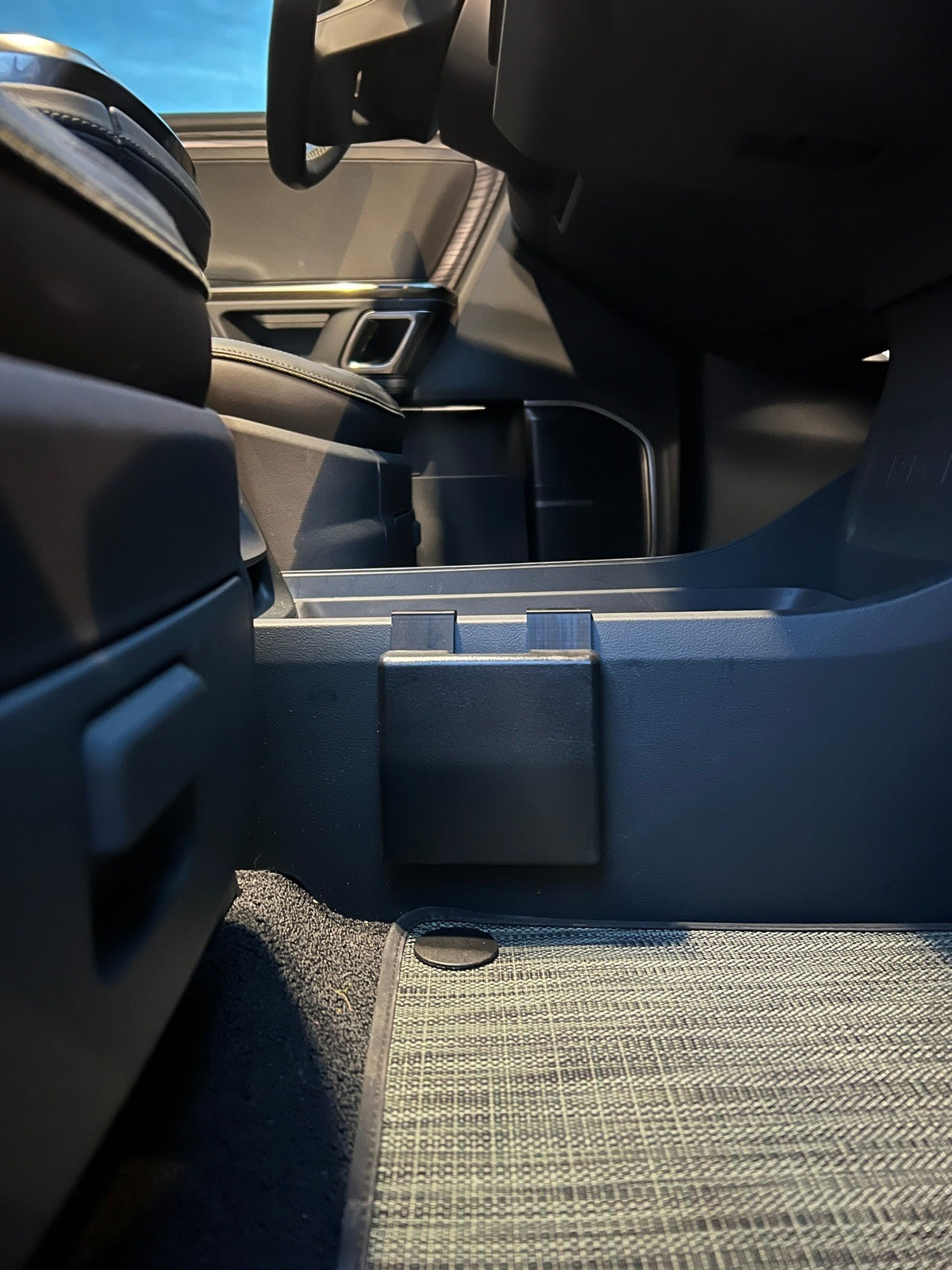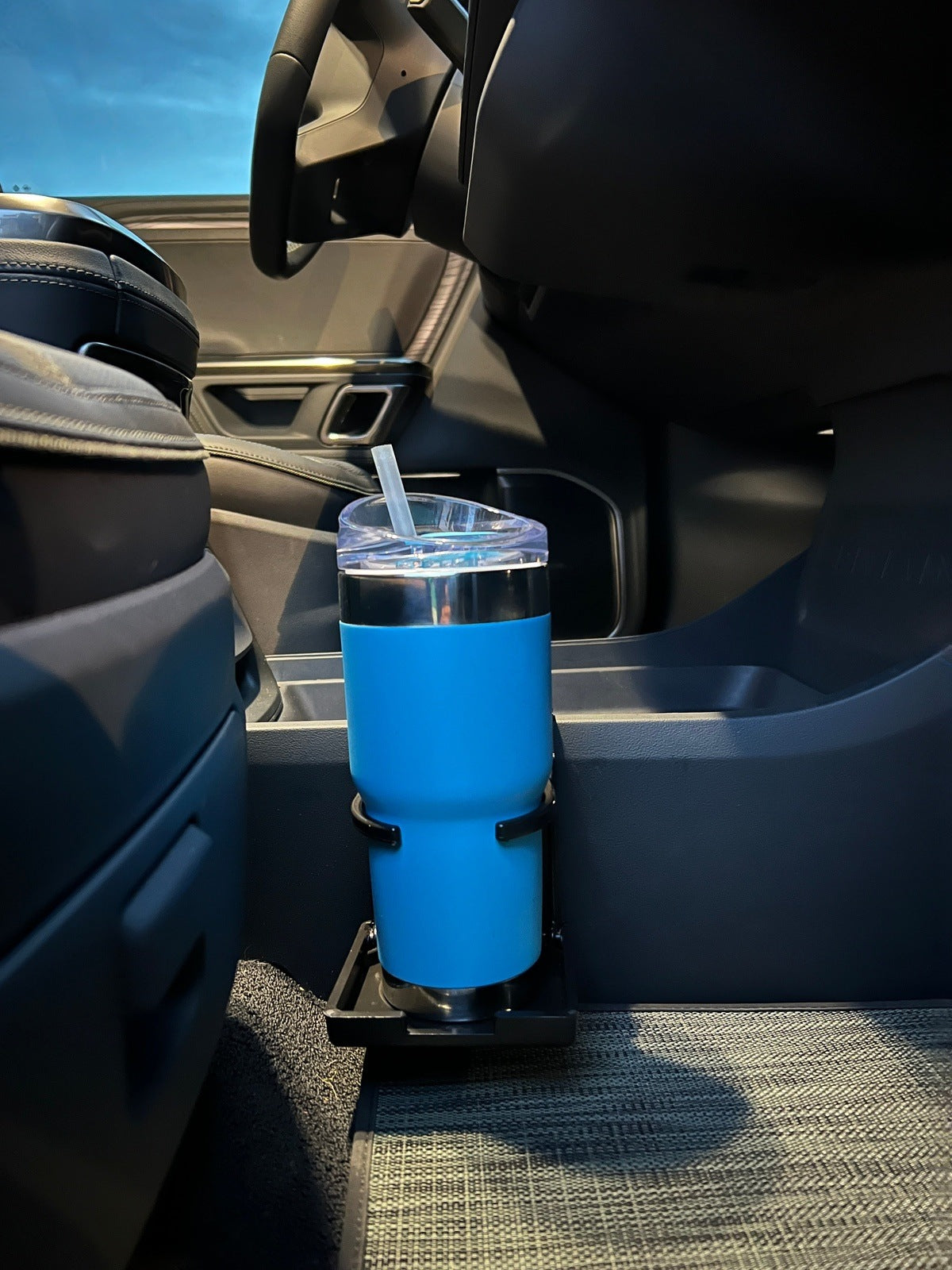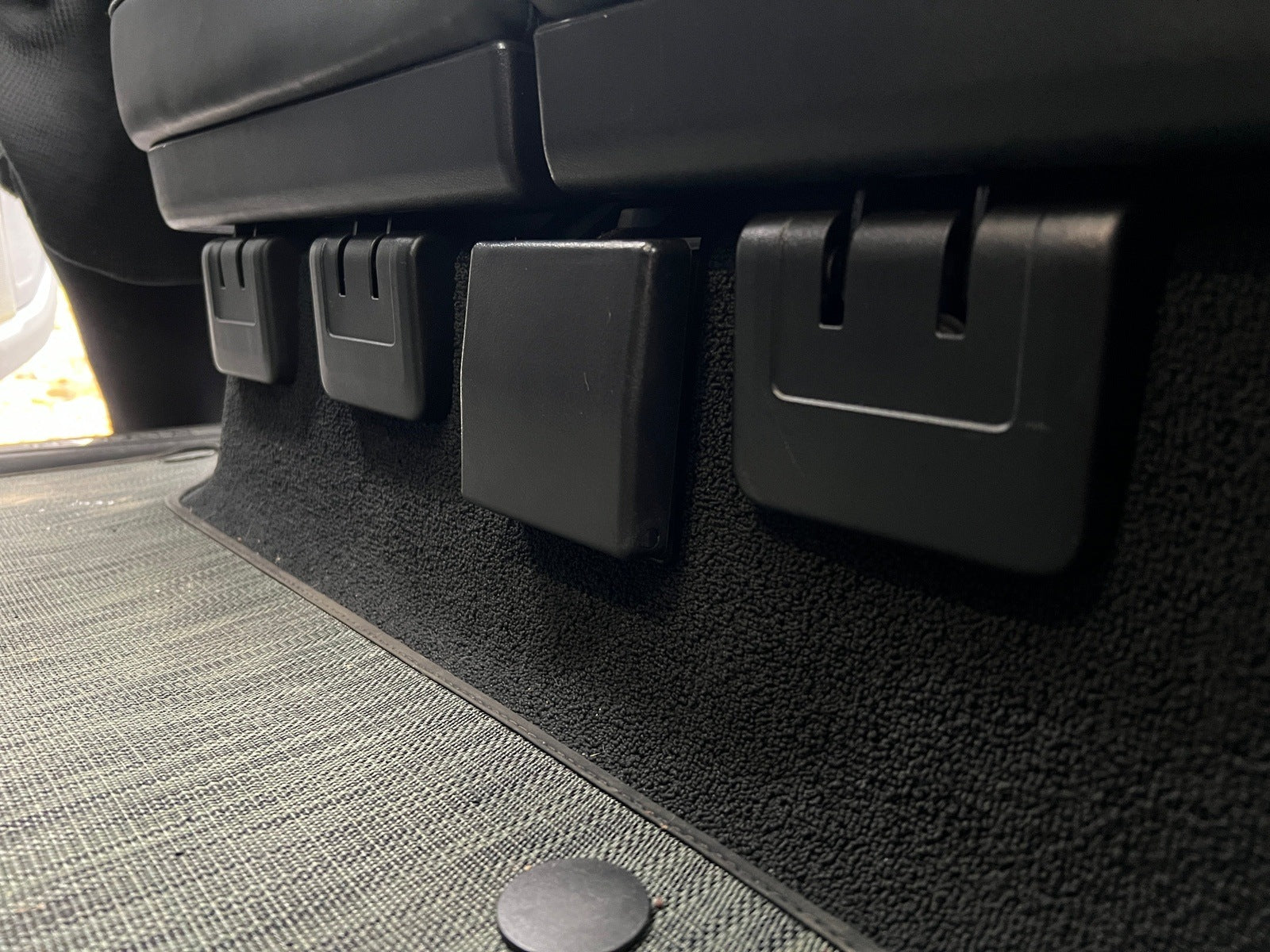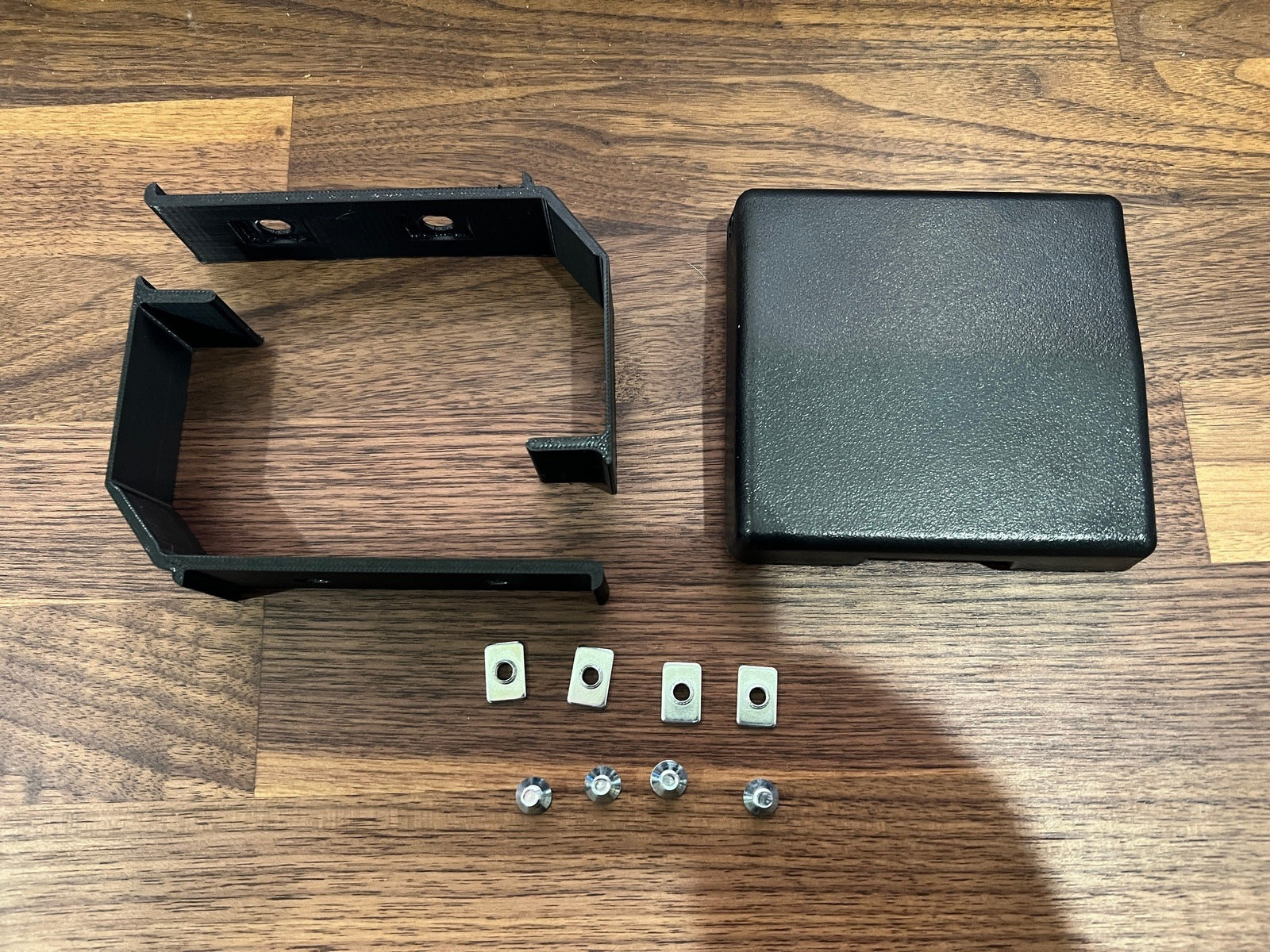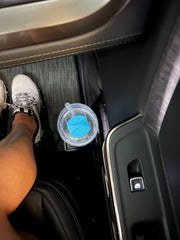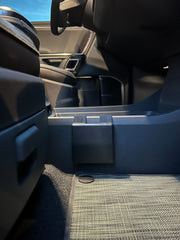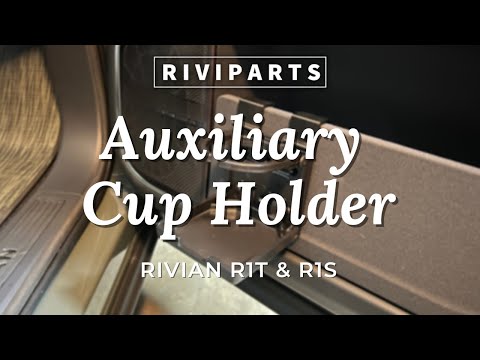 Availability:
Backordered
Rivian Owner Made
This product is created by a Rivian Owner for Rivian Owners
Community Feedback Incorporated
This product incorporates feedback received by the online Rivian Owners community
Tested in a Rivian Vehicle
This product has been explicitly designed for and extensively tested in a Rivian
Made in the USA
Most or all of this product is Printed or Made in the USA (electronics excluded)
Ships from OpenSourceEV
Shipments of this product come directly from OpenSourceEV
Design is Open Source
The design of this product has been published publicly for remix and free personal use
The OpenSourceEV Aux Cup Holders for the Rivian R1S and R1T is an unobtrusive, easy to install, way to add additional cup holders. All Aux Cup Holders are three pieces - two mounting hangers and the cup holder itself. They assemble in under 60 seconds using included fasteners and install by just hanging in the appropriate area. Each cup holder is rated to beverages up to 40oz.
The Aux Cup Holders are available in three versions:
Front Door Version - These hang onto the rigid pocket at the bottom of either front door. It will not install on the rear doors due to clearance issues.

Center Console Version - This version installs onto the passenger side of the storage space in front of the center console It will not install on driver side.

Rear Seat - This R1T exclusive installs on the front of the underseat storage bin. It slides into place when the seat bottom is folded to about 90% open. Due to packaging constraints, drinks with flared openings may not fit correctly.

A quantity discount for these is in effect. You can mix and match:
One for $17.99

Two for $35.98 (enter code Cup2 at checkout)

Three for $53.97 (enter code Cup3 at checkout)

Four for $71.96 (enter code Cup4 at checkout)

It is too loose, I am not using it at all.
It is too loose. The entire cup holder falls out whenever I try to get my up out. I feel like it may work okay if I use double side tape or put something to hold the oversized arm.
Front door cup holder
Cup holder does not stay on door it comes out as you pull bottle out
Hi Anil - The cup holder should not dislodge when removing a bottle. It possible that you're using the center console version on the door. Can you please contact us so we can help here? Thanks!
Worked as advertised
It's very convenient to be able to hold an additional cup from time to time. It's compact, easily stored and taken out when needed.
Good, but not quite great
One of the few flaws (in my opinion) of the R1T is the lack of cupholders. This is the only solution that I'm aware of, and it accomplishes what it is intended to do, it will hold a cup (or bottle). The reason I like this product but I don't love it is the fact that the adjustable arms that work to accommodate a wide variety of bottle sizes, don't lock into place. If there's a quick turn or a door closing, my bottles often fall out of the cupholder. I have both the door hanging kind as well as the center console options. I would like them to be more rigid, but overall, they work.
It Technically Works
There is a benefit to having these cup holders because they do hold larger bottles as promised, but it really lacks stability and ease of use. I use a 40 oz Hydroflask on the door holder and it fits just fine but if you get out of the truck and leave the bottle on the door it's easy to hit, bump, snag on it. Also, after picking it up and drinking from it when you return it if you don't align it just right you can push down the clamp that holds the bottle which then you have to mess with to realign and reconnect. It's just become a distraction so I am looking for other options.